This Christmas, help us give someone
their sparkle back.
Over the last 29 years, we've helped over 200,000 people feel like themselves again and face cancer treatment with more confidence. Emma is one of them.
Emma and her family created this video to show the difference a Look Good Feel Good workshop makes to someone with cancer. This is the real Emma and this is her story.
Watch the video to find out how Emma got her sparkle back.
It Goes Deeper than Skin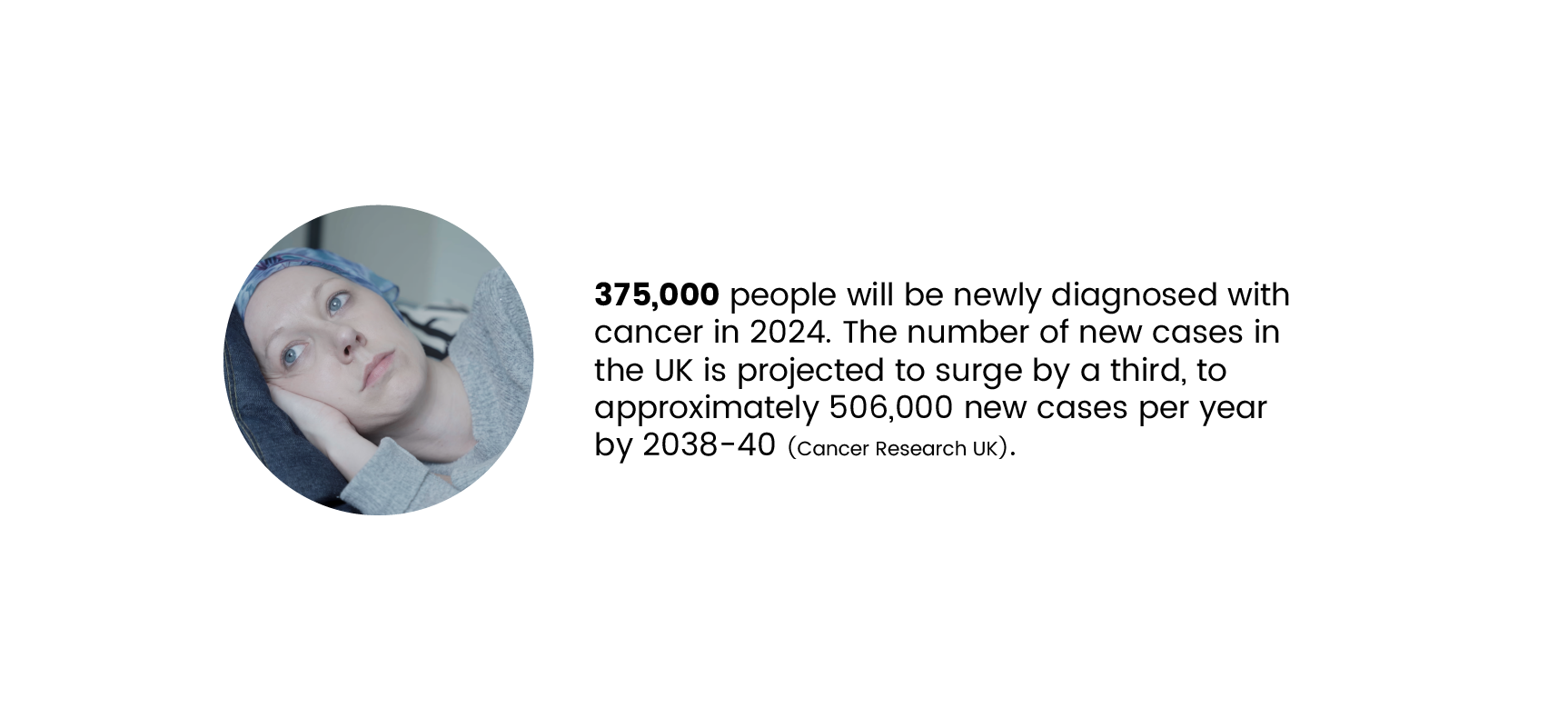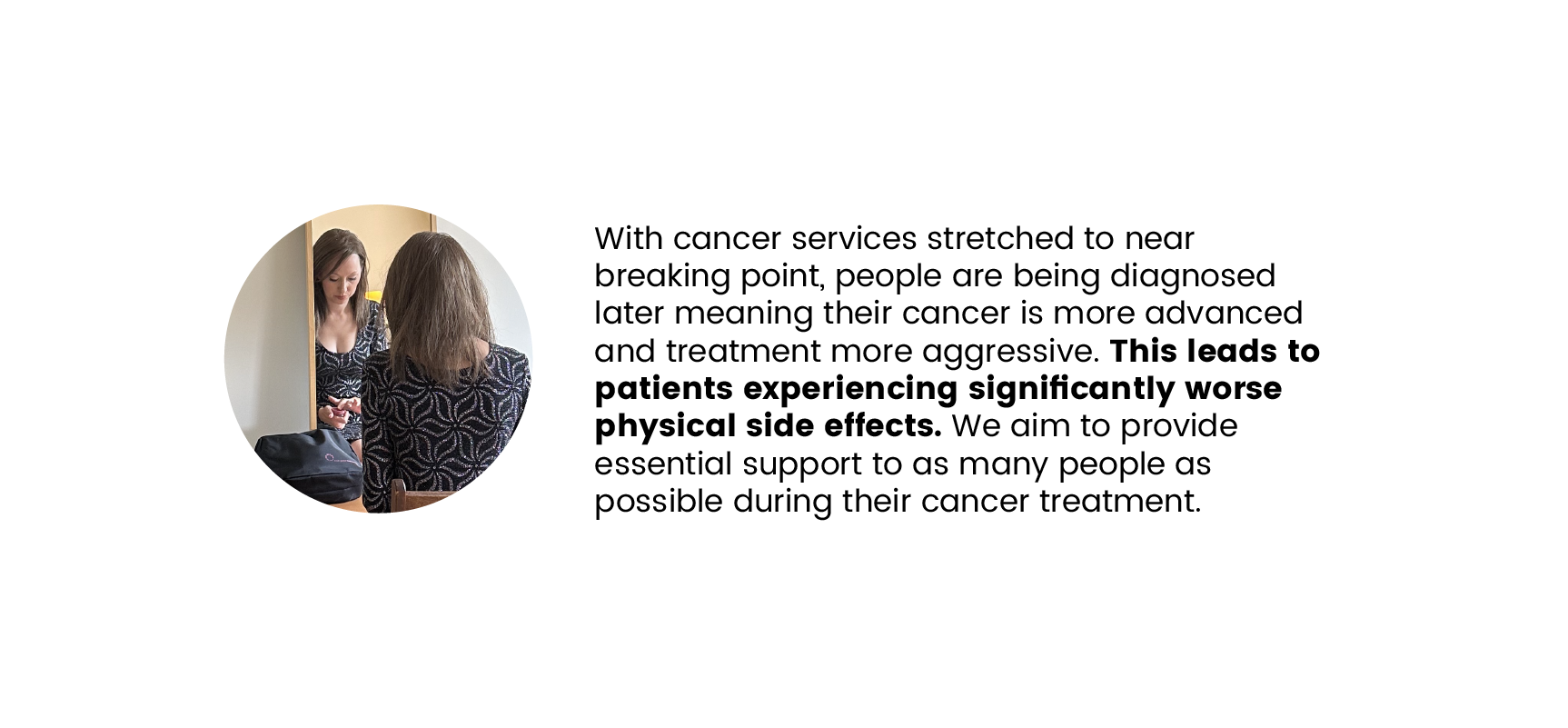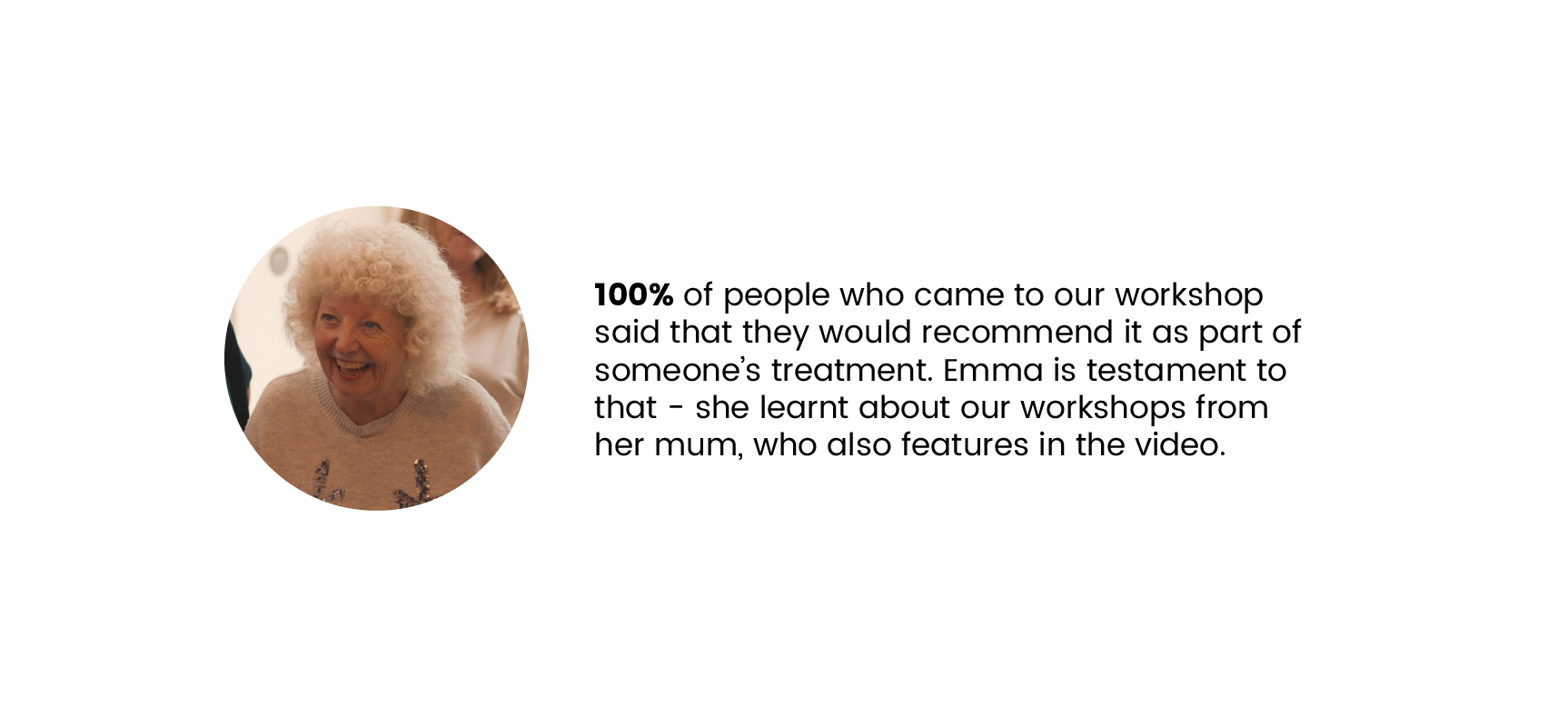 There are 1,000 new cases of cancer every day in the UK and many will have to face the physical and emotional toll of treatment alone. With your help, we can be there for them.
We're running workshops in over 100 locations across the UK, alongside virtual workshops. With your support, we can reach more communities and help more people get their sparkle back.
Every Donation Helps
Our goal is for Look Good Feel Better to be offered to every cancer patient. Your donations can make that happen.
This year, we're asking everyone who has seen the impact of cancer to give someone their sparkle back.
From in-person workshops to reaching people in remote areas through virtual workshops, every donation helps someone feel more like themselves again.