Virtual Meditation & Breathwork Workshop
Duration: 1 hour
Frequency: Once a month
Cost: Free of charge
Who can attend the workshop?
Anyone with a cancer diagnosis from point of diagnosis and beyond.
This workshop is specifically for people:
Looking to reduce their stress and anxiety levels
Interested in trying meditation and breathwork for the first time
Looking for a simple and easy-to-follow framework to cultivate a daily meditation and breathwork practice
Who already practice meditation and breathwork but struggle to be structured and consistent
What can I expect from the workshop?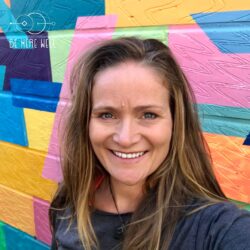 Jess Holliday (pictured), who runs the session, is a Devon-based International Psycho-Spiritual Wellness Mentor, Coach and Teacher. Her work combines science with spirituality, which means it is both grounded and expansive. She is well versed in meditation, breathwork, yoga, Ayurveda, psychology, reiki, energy healing, personal development, and spiritual coaching. Often described as being an exceptional empathic listener, she draws on her extensive toolbox to tailor support to her client's needs.
Meditation and breathwork is about more than just relaxing. Jess has worked with people on the cancer journey using these tools as part of a holistic approach to wellness and transformation and was recommended to LGFB by one of her clients.
This is what we aim to cover:
Scientifically proven, accessible-to-all breathing techniques to reduce anxiety, increase feelings of calm and relaxation
Body scan to relax the body, and take you to deeper, healthier levels of the mind
Access altered states of consciousness through meditation, quieting our busy minds and increasing a sense of inner peace and present moment awareness
Affirmations to re-programme the subconscious mind for balance and wellbeing
Things to consider
You might feel quite tired/relaxed afterwards, so make sure you give yourself some time before doing anything else after the session
You might feel emotional, this is normal, it's a release of tension, toxins, and stress from the body
Use headphones – music will be played and this will help you get into the zone even more
Find a place where you will not be distracted/disturbed with cushions (optional)
If you have breathing difficulties such as asthma, please consult with your doctor before taking part in this session
After the workshop you will receive a summary of the exercises for you to follow at home along with some additional useful links and ways you can connect with Jess directly should you wish to.
What do I need to bring to the workshop?
Just yourself in a quiet room where you won't be interrupted. You might also want to have some water handy in case you need it during the session and a diary/journal for any insights after the meditation.
How do I book onto a workshop?
Simply click the button below and book onto the workshop that is most convenient for you.
If you have any questions before making a booking, please email: [email protected].