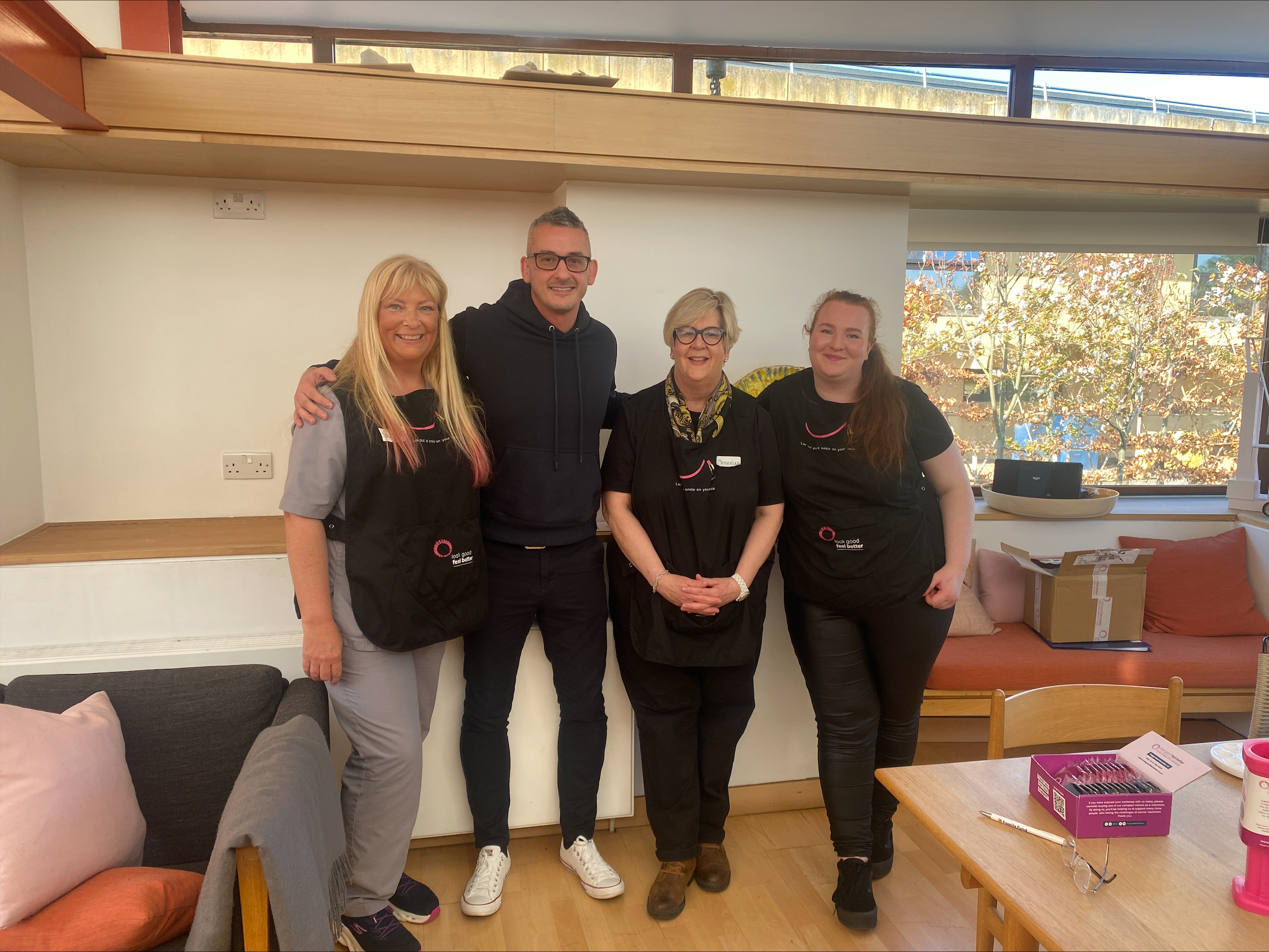 A Roadtrip to Scotland
April 27, 2023
This March, our CEO Mark Flannery undertook a 1,000 mile road trip to Scotland, visiting the impressive Maggie's Centres building in Glasgow to experience a workshop and meet some of the passionate team providing incredible support to people undergoing treatment for cancer.
Next stop was Dumfries to discuss future plans with Macmillan Cancer Support and NHS DUMFRIES & GALLOWAY, before traveling on to Edinburgh to visit another Maggie's Centre to observe another skincare and makeup workshop and to spend some time chatting to our legendary volunteers.
Mark came away feeling inspired: "Seeing what we do as a charity really is a humbling experience! The help and support that our army of volunteers provide is something very special. To see our beneficiaries leave our workshops looking amazing, smiling, chatting, full of confidence at such a tough time in their lives, is a real endorsement of the impact we have as a charity."
Next stop on our busy CEO's travels is Manchester – more updates to follow.
Subscribe
Be the first to know about new services and upcoming events by joining our mailing list.