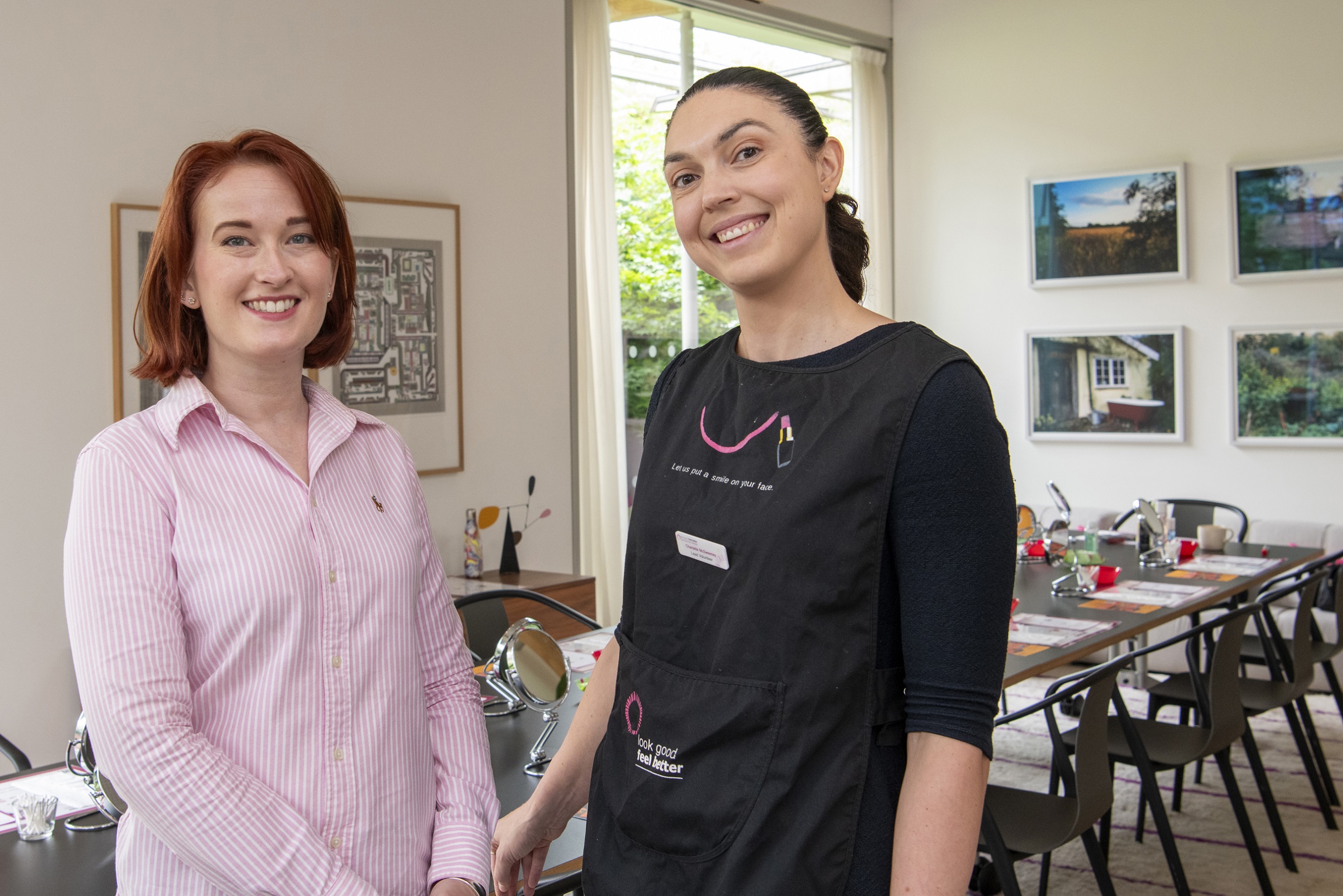 Press Release: Homebuilder helps fund workshop for 30 cancer patients in Greater Manchester
August 22, 2023
August 2023. Barratt Homes Manchester has made a £1,500 donation to Look Good Feel Better, a charity dedicated to improving the physical appearance and overall wellbeing of people living with cancer. 
The contribution will enable 30 people undergoing treatment for cancer in the county to attend a workshop at Christie Hospital in Manchester. 
Look Good Feel Better knows how challenging it can be to process a cancer diagnosis and manage the physical and emotional side-effects of cancer treatment. The charity runs workshops and classes virtually, and at cancer care centres and hospitals across the UK, to support women, men and young adults through this time.  
Services are free and open to anyone facing cancer, and the workshops are led by trained volunteers in the beauty industry to provide practical advice about changes to skin, eyebrows, eyelashes, hair and nails during treatment, and body confidence.  
Volunteers in the health industry also lead its well-being focused classes covering meditation, breathwork and gentle exercise to help reduce feelings of isolation and anxiety. 
Ian Daniels, Director of Fundraising and Head of Communications at Look Good Feel Better, said: "We are very grateful to Barratt Homes for donating such a considerable sum of money. There are currently three million people in the UK living with cancer and that number is expected to rise to four million by 2030, so demand for our specialist services continues to grow. 
"All donations make a difference: £50 funds a seat at one of our workshops, while £500 funds an entire face-to-face workshop for up to 10 people, helping restore their confidence and self-esteem whilst undergoing cancer treatment. Thank you, Barratt Homes, for supporting us." 
Importantly, the charity's workshops offer a relaxing environment for people to socialise, make friends and talk to others facing similar issues. People who attend the workshops agree that they feel less isolated, by feeling included and part of a group. As a result, their confidence and a sense of wellbeing grows at this particularly traumatic time. 
From January until October 2022, the charity supported over 11,157 attendees by running more than 1,141 workshops and classes.  
The donation from Barratt Homes came as part of the Barratt Developments Plc Charitable Foundation, which is designed to support national and local charities, large and small, across the UK to leave a legacy in the communities in which the housebuilder operates. 
Rhys Nicholson, Managing Director at Barratt Homes Manchester, said: "Look Good Feel Better provides much needed comfort, support and encouragement for people living with cancer and its services are invaluable. 
"Many people are affected by cancer, both directly and indirectly, and it's a privilege for us to be able to help charities working tirelessly to be there for those who need the support most." 
 For more information about the charity, visit the website at Look Good Feel Better. 
For more information about Barratt Homes, visit the website at Barratt Homes in Greater Manchester. 
Subscribe
Be the first to know about new services and upcoming events by joining our mailing list.