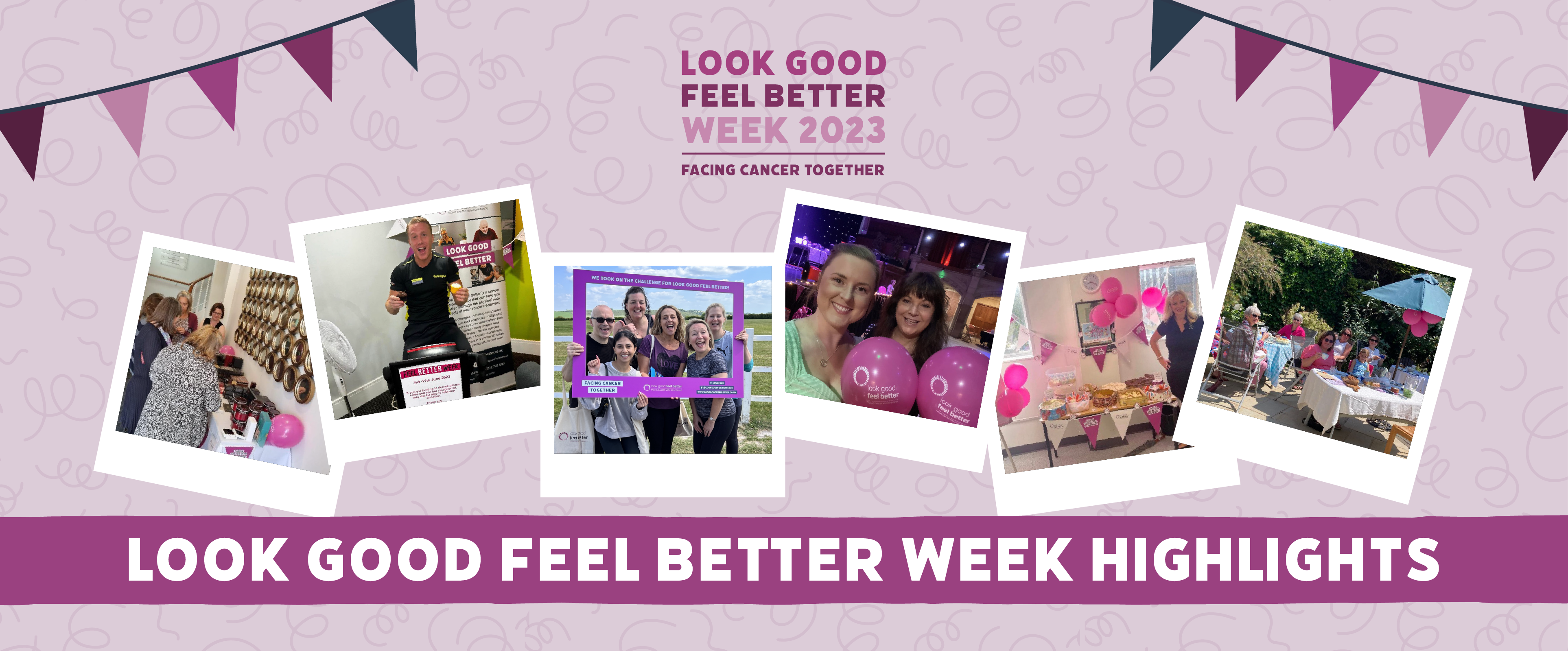 Look Good Feel Better Week 2023 Highlights
June 29, 2023
We are thrilled that this year's Look Good Feel Better Week in early June reached new heights! A huge thank you to all our friends and supporters who went all-out to raise much-needed funds so that we can continue to provide support for people undergoing treatment for cancer. This will enable us to deliver our services in more local communities, supporting more people than ever before, and helping more individuals rebuild their self-confidence.
Let's take a look at some of the terrific activities that took place.
Elemis Bake To Make A Difference
Well done, and thank you, to everyone at Elemis. Elemis hosted a product and bake sale at their head office in Baker Street, and raised a fantastic £1,111. This will fund more than two of our face-to-face Skincare and Make-up workshops and will give 22 people access to our unique support.
Mandy, a beneficiary, says after attending a workshop:
"It was great to have the opportunity to meet others going through their cancer journey. It was lovely to have the chance to explore techniques and products, with wonderful support from the team in applying the products. The goodie bag was absolutely wonderful, and to have the chance to use all of the products in it while supported by the amazing team made the afternoon special."
Summer Skydive Raises Over £21,000!
A huge thank you to the intrepid heroes at Kenneth Green Associates, L'Oreal and Avon, as well as three other individuals, who took to the skies and jumped out of an airplane at several thousand feet. Their daring activity raised a whopping £21,000! Following the wonderful feedback from participants, we will be doing further Skydives in the South and North in 2024. If that's your cup of tea, email us at [email protected] and we will keep you posted.
Joining Forces With The Perfume Shop
Specialist fragrance retailer The Perfume Shop contributed over £20,000 through the sale of specially-branded bracelets and gift wrapping with personalised ribbons in their stores during the Week. Thank you to all the staff and shoppers who have helped raise such an incredible amount! What an amazing result which will help us to expand into new venues, and enable us to increase workshop capacity. We are so grateful for your support!
And this is what our beneficiaries say:
Beverley Robson, 62, and Angela Acacio, 51, from Surrey, are two friends who work for the same travel technology company. Both had been diagnosed with cancer for the second time. They recently attended a Skincare and Make-up workshop at the East Surrey Macmillan Cancer Support Centre, in Redhill.
"We both got so much out of the experience. It not only offered useful advice on taking care of yourself at this really difficult time, but also enabled us to meet others and share experiences in a supportive and relaxed atmosphere.
"It is about so much more than how to apply make-up. It is about helping you feel better about yourself, connecting with others and regaining your confidence.
"It is certainly something we can whole-heartedly recommend to anyone undergoing treatment for cancer, as it will boost your morale at a time when you really need it most!"
Supporters Dance The Night Away To Raise £700
Everyone at Look Good Feel Better would also like to say a big thank you to Victoria Neale who has been fundraising for several years now, raising thousands of pounds. A fun-packed Summer Ball was held at Burton Town Hall earlier this month, where guests danced the night away and bid for a hamper filled with amazing beauty products. What a brilliant event it was! Our lovely volunteers Lu Wright and Lisa Tennant helped out at the event which raised £700, a truly fantastic result!
Summer Fete Success
SCS (Wales and West) held their annual summer fete at Ashton Court outside Bristol and raised £125! These funds will help provide 2 people living with cancer the opportunity to attend and benefit from Look Good Feel Better's specialist support. Beneficiary Anne, recently benefitted from a Look Good Feel Better workshop at Bristol Haematology and Oncology Centre and tells us…
"I have had Ovarian cancer for 8.5 years and have had 2 recurrences – this has been my third Look Good Feel Better workshop, and I have left each one feeling on top of the world!"
Blooming Marvellous Plant Sale
A massive thank you goes to Helen Chapman, who was diagnosed with cancer in 2021.  Helen has always enjoyed gardening, but found real solace after undergoing cancer treatment in tending her garden and creating something truly beautiful. Helen recently attended our workshops and has now hosted a plant sale to raise funds for us. Thank you, Helen – we are so grateful for your help!
Evelyn Glasgow's Afternoon Tea Party
Long-standing volunteer Evelyn hosted a wonderful afternoon tea party at home, welcoming friends and members of the local community to enjoy an afternoon of socialising and fun. Through her fundraising activities, Evelyn raised fantastic £600!
And don't worry, it's not too late – you can still do your bit!
If you were unable to participate in this year's Look Good Feel Better Week, it's not too late to help raise funds for people living with cancer. With summer stretching ahead of us and some glorious weather expected, why not consider holding a summer fundraiser – Open Garden, Summer BBQ, Sponsored Ramble or Walk, Car Boot Sale or Garage Sale. Every £50 raised funds a place for someone living with cancer and in need of our uplifting and unique support.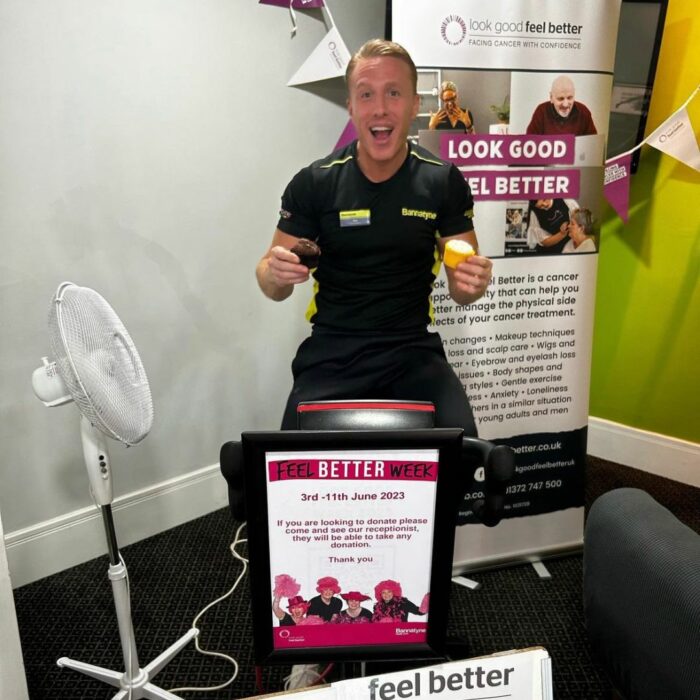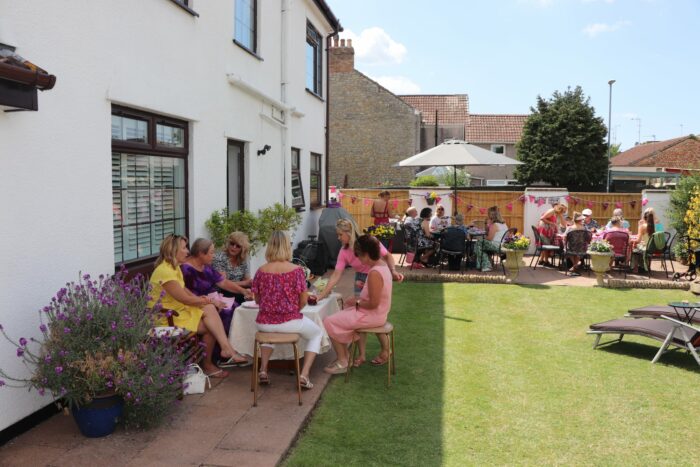 Subscribe
Be the first to know about new services and upcoming events by joining our mailing list.