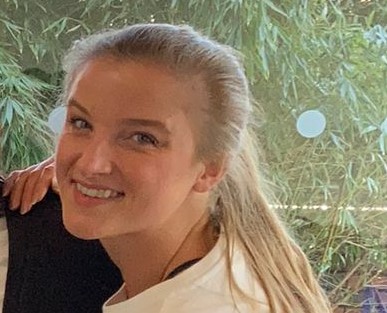 March Star Volunteer
March 31, 2022
Lauren Anderson has been chosen as the Look Good Feel Better Star Volunteer for March.
After first joining Look Good Feel Better in March 2018, her passion and commitment to the charity was clear and she stepped into the role of lead volunteer in one of the charity's busiest and most frequent venues in the UK, Maggie's Manchester.
Sarah Emerson, Regional Manager (North) at Look Good Feel Better said:
"Since joining LGFB, Lauren has been a joy to have on the team. Often running her workshops solo week in week out, along with regular TYA workshops there, and when covid hit the virtual workshops. 
The feedback received from her workshops (as well as anyone she comes into contact with at the charity) is always glowing.  Lauren is standing down as Lead Volunteer as she is starting a new job, and I have to say she has just been an absolute pleasure to work with, I feel privileged to have had her on my region. Well done Lauren, this award is very well deserved."
Lauren said:
"I can't express how grateful I am to have been part of the LGFB family, you have all always made me feel so part of a team, even through the hardest and most isolating couple of years we've had, I have still never felt more connected and involved!
I don't have the words to tell you how much I love my workshops, and meeting my wonderful women every week. It fills my whole soul with joy doing what I love every Tuesday, I must tell Sarah on a weekly basis that I could happily do workshops every day if I could! They're the reason I can now walk into a room filled with strangers and feel the confidence to speak. They've taught me, and inspired me more than anyone will ever know. I've laughed, cried and made so many friends along the way.
I can say with the utmost confidence that this is not the end of my journey with Look Good Feel Better, I will be back in my workshops when time allows. Whenever there are events happening or weekend events, please please forward any info to me as I would absolutely love to still be involved."
Our volunteers are absolutely vital to our charity.  Their warm, friendly personalities welcome everyone to our workshops and after the session people have learned new techniques, made friends and usually laughed a lot.
We are currently recruiting for experienced professionals to volunteer for both our virtual and face to face workshops. If would like to learn more, please visit our volunteers page.
Subscribe
Be the first to know about new services and upcoming events by joining our mailing list.