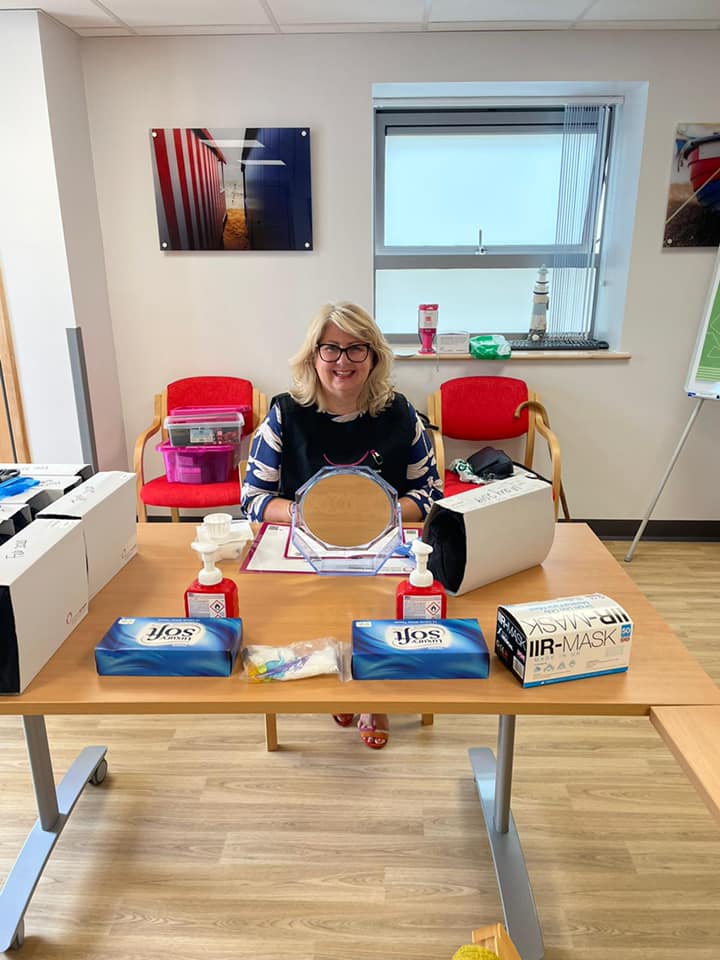 Return to Face-to-Face Workshops
August 10, 2021
After a difficult 18 months for all, cancer support charity Look Good Feel Better has started a phased return to confidence-boosting face-to-face Skincare & Makeup Workshops in hospitals and cancer centres across the UK. Although initially in a limited number of locations, the charity aims to return to as many of their 141 locations nationwide as soon as possible. This return is certainly long overdue and something the charity is delighted about.
"Our core service has always been our face-to-face Skincare & Makeup Workshops," says Dulcie Rowe, Head of Programme Services. "In March last year we sadly had to stop services almost overnight as the pandemic took hold. Our online workshops have proven very popular and we will continue to offer these alongside in-person workshops to reach as many people living with cancer as possible. However, it feels good to be back doing what we do best and seeing in-person the enormous impact our workshops can have on someone's confidence and self-esteem."
One of the first hospital locations to return to face-to-face workshops was The Queen Elizabeth Hospital King's Lynn. Eager Lead Volunteer, Amanda Moore (pictured), was at the first session: "As the workshop drew near I was excited and a bit nervous as it was a big responsibility knowing that, with everything that has gone on in this crazy world, we would have six vulnerable ladies all at different stages of their cancer treatment attending. I actually did two covid tests beforehand (just in case) and found myself thinking just how lucky we were to be doing a face-to-face workshop again. The workshops are now 'contact free' so we've developed a new format where I demonstrate on myself and everyone copies along.  All the ladies left with a renewed spring in their step – having shared experiences and made new friends".
If you or someone you know would like to book onto one of Look Good Feel Better's confidence-boosting workshops, please click here.
Subscribe
Be the first to know about new services and upcoming events by joining our mailing list.