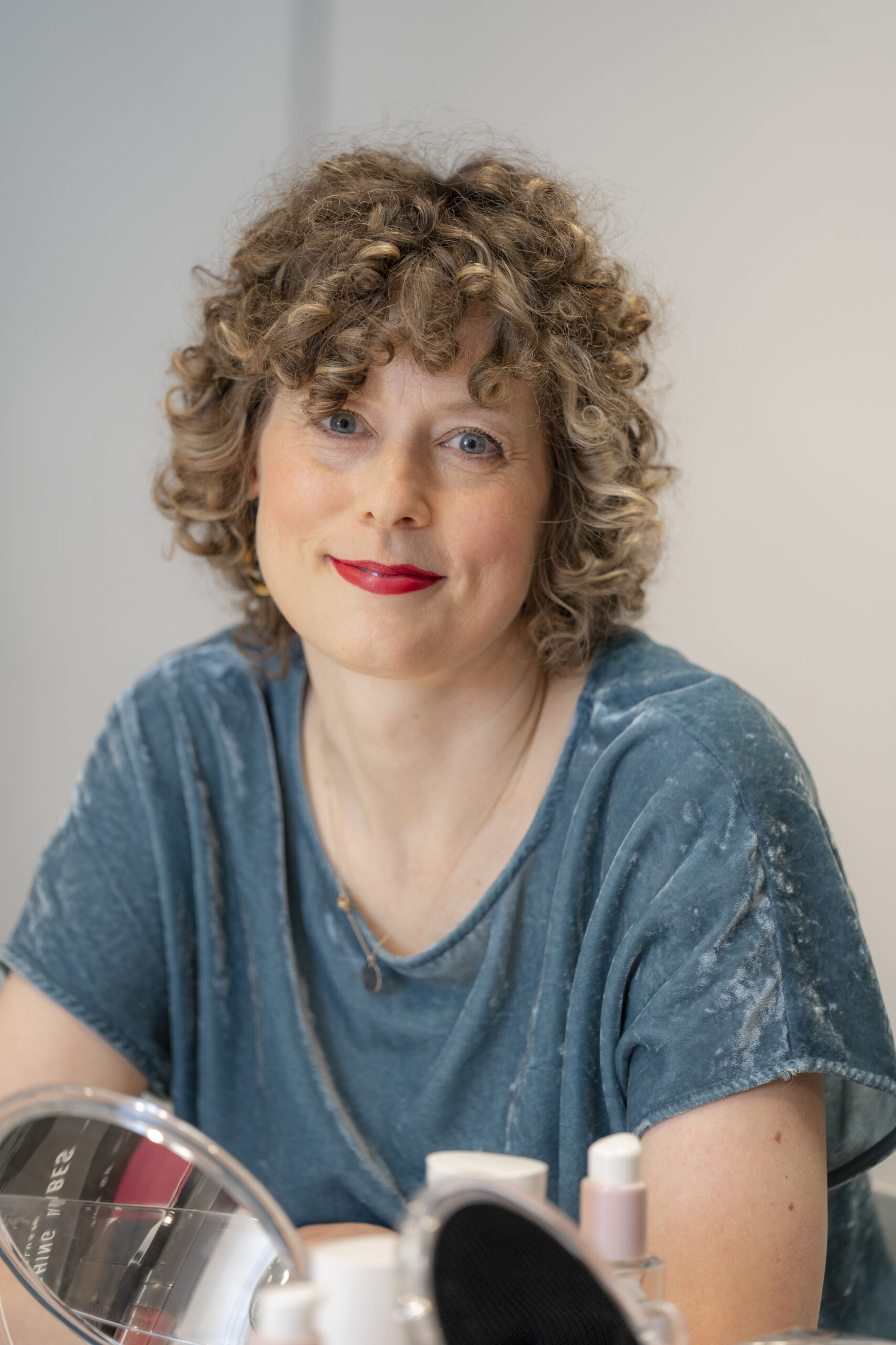 "Chemo made me feel the worst I've ever felt."
May 13, 2022
Hilary, originally from Canada, has lived in the UK for 15 years. She was sadly diagnosed with cancer in March 2020, a time where Covid was emerging, and the world was full of unknowns.
One year later following surgery and chemo, she is now well and embracing her new curly locks which developed following treatment.
Hilary said: "I was very anxious and frightened. I had never had surgery before, visitors were not allowed in the hospital, and I couldn't speak to anybody going through the same thing."
It was just after her surgery and before beginning chemotherapy treatment that Hilary attended a Look Good Feel Better Skincare and Makeup Workshop in Oxford and had the opportunity to meet other people living with cancer for the very first time.
"At the time, I was blissfully unaware of the rollercoaster that chemo brings, but meeting others was the best thing for me in the workshop.
We all had different cancers and our journeys were different, but the sense of support was so special. I also got to learn about makeup and how to make
me feel good to prepare for the changes to my skin and body as a result of chemo."
Talking about her experience with chemo, she said: "Chemo made me feel the worst I've ever felt. My appetite was all over the place and I lost all of my hair; it used to be long and straight and blonde, so that's been a change.
Keeping positive is important but the reality is, is that there will be times where you won't be and it's ok so say that this sucks. Being real is important. I wanted to quit but I didn't. I am now happy that I am on the other side.
Look Good Feel Better isn't just a makeup lesson, it's about making you feel good during a difficult time."
Subscribe
Be the first to know about new services and upcoming events by joining our mailing list.