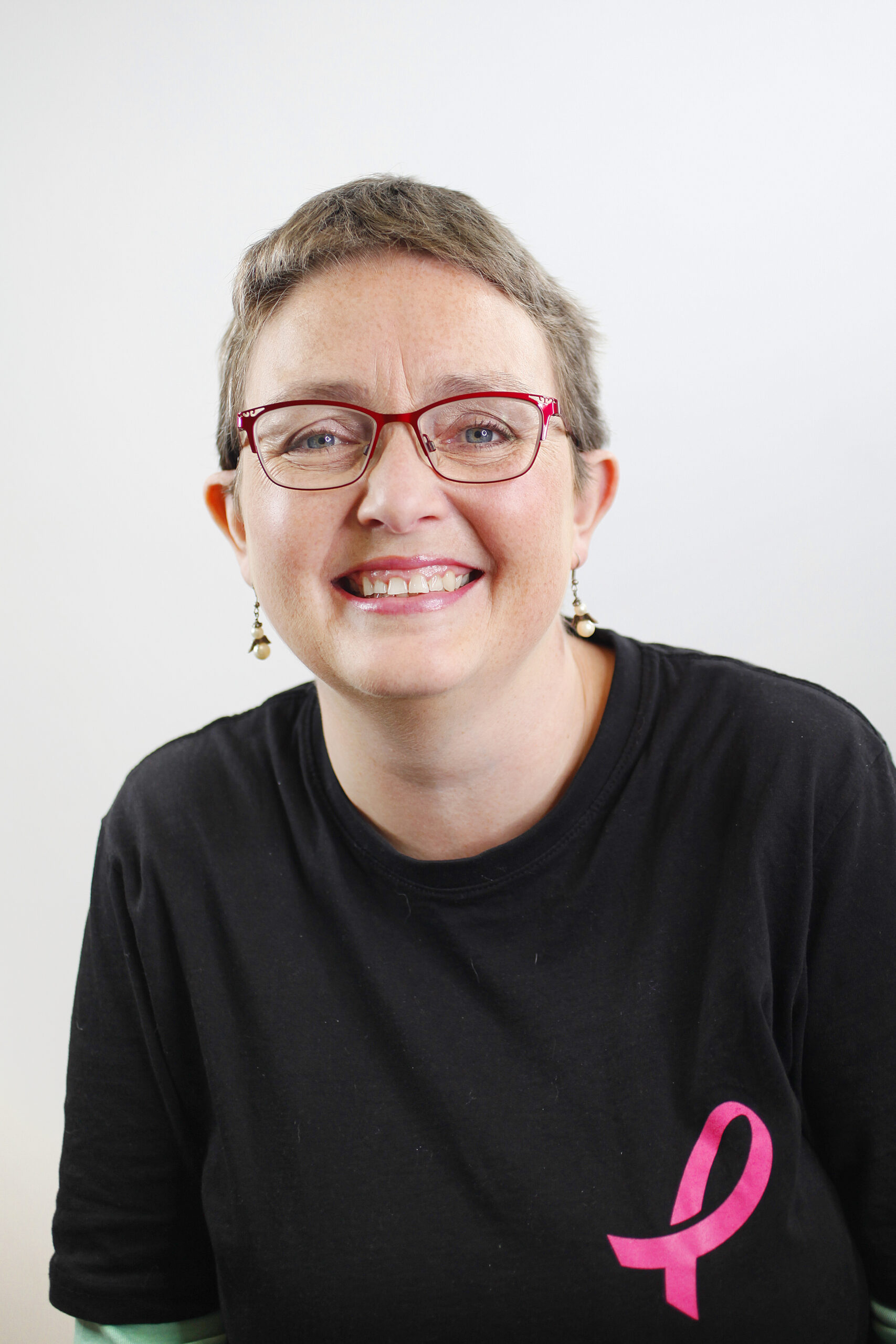 "I made lasting friendships through this session."
December 23, 2022
Natasha Bown, 42, from Baglan near Port Talbot, found a lump in her breast in August 2021 and contacted her GP straight away.
Natasha, who is a support worker, became increasingly anxious waiting for an NHS appointment after spotting the lump.  As her husband had access to private health insurance through his work, they decided to move forward privately.
"From then on, it was full steam ahead," she explains. "Unfortunately I was diagnosed with breast cancer in September. I had a lumpectomy, another surgery, then underwent chemo- and radiotherapy.  On top of that, I am also now having hormone treatment. My 42nd year has been a blast."
Natasha joined a Look Good Feel Better workshop at Maggie's Cancer Caring Centre in Swansea and she was very impressed with the experience.
She adds: "It was unexpectedly social, friendly and fun. I would describe myself as friendly and social but also quiet (I like to observe what is happening around me) so this was right up my street. I also made some lasting friendships through this session. It has been great to find and make new friends that are on this same crazy journey.  Beating breast cancer has been the biggest achievement of my life so far. At the time of my diagnosis I was also diagnosed with Relapsing Remitting MS, so I have been fighting them both.
"I couldn't be without my family and friends, especially the ones whom I now class as my sisters by heart, who all mean the world to me."
Subscribe
Be the first to know about new services and upcoming events by joining our mailing list.