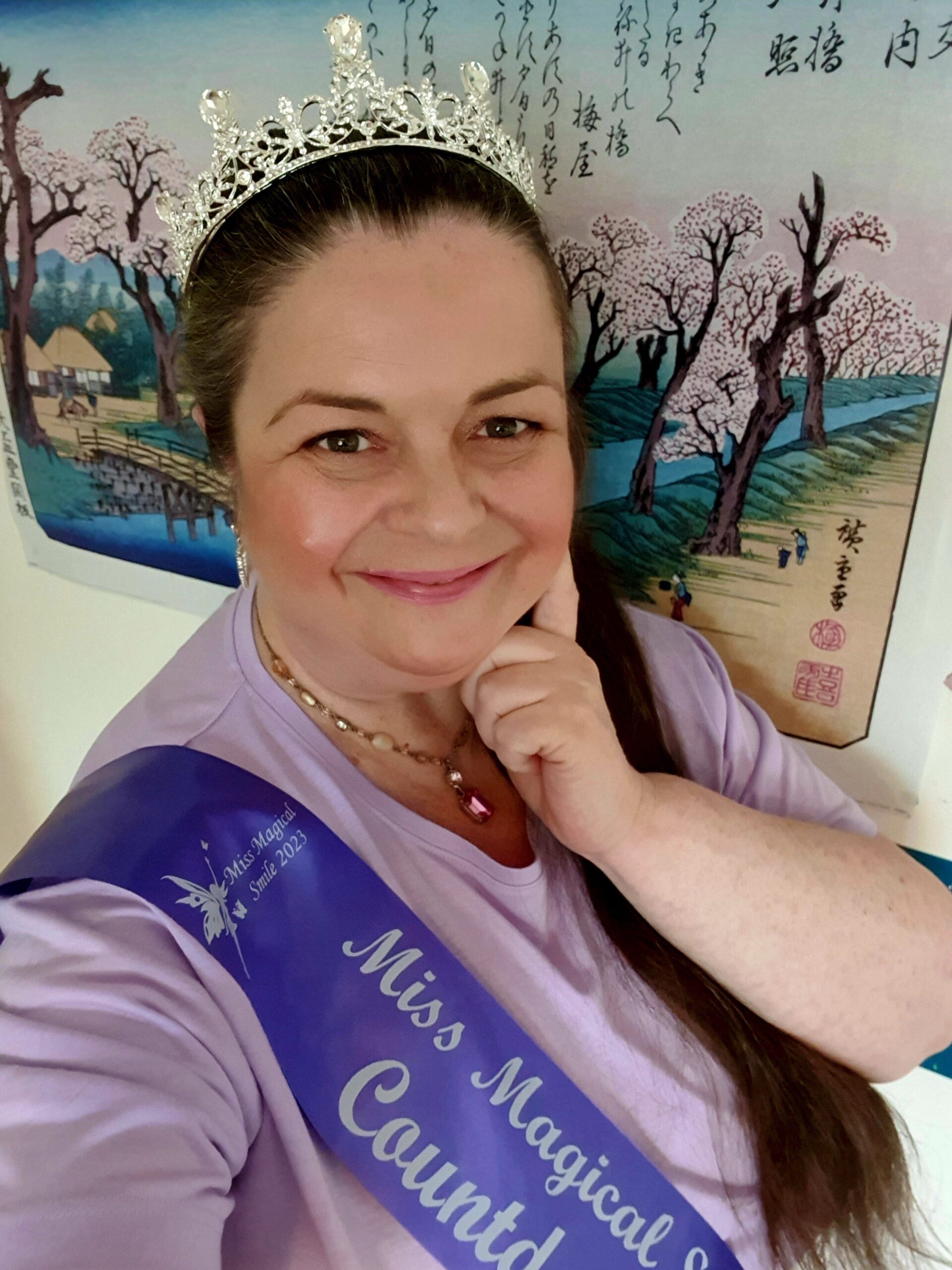 "I was at an all-time low, when I found out about the Look Good Feel Better workshops. My confidence had hit rock bottom and I hated the way I looked. So I signed up to as many workshops as I could and never looked back!"
May 24, 2023
Karen Bucknall, 53, from Cheltenham has an extraordinary tale to tell. Having been diagnosed with bowel cancer in April 2019, she was fitted with a colostomy bag in November and underwent chemotherapy from January 2020. Within a few months, Karen was also diagnosed with a benign brain tumour and she – understandably – struggled to stay strong.
"I completely lost my confidence. I had worked as an airline stewardess and so was quite used to wearing a full face of make-up, with my hair carefully styled and groomed. Undergoing cancer treatment soon put paid to that. I lost my hair, eyebrows and eye lashes and couldn't bear to look at myself in the mirror.
"I was at an all-time low, when I found out about the Look Good Feel Better workshops. My confidence had hit rock bottom and I hated the way I looked. So I signed up to as many workshops as I could and never looked back!"
The nailcare session inspired her to look after her nails again, and the make-up workshop showed her how to make the most of her features, leaving her glowing, gorgeous and with a new-found confidence.
So much so, that it has kick-started a new hobby: Karen now regularly competes in beauty pageants throughout the UK, flying the flag for people with cancer everywhere.
"I am probably quite unique: I don't try to hide my colostomy bag. It's part of who I am and I feel we should be breaking down the taboos that surround cancers, such as bowel cancer. I am proud of who I am, and it was the workshops that started a new, profoundly positive phase of my life.
"Anyone going through cancer treatment knows how devastating it can be, so signing up to these wonderful workshops helps at this very difficult time. I now am a regular on the beauty pageant circuit and am having the time of my life!"
We are pleased to have helped restore your confidence, Karen, and we have no doubt you will shine at all the beauty pageants you attend in the future.
Subscribe
Be the first to know about new services and upcoming events by joining our mailing list.