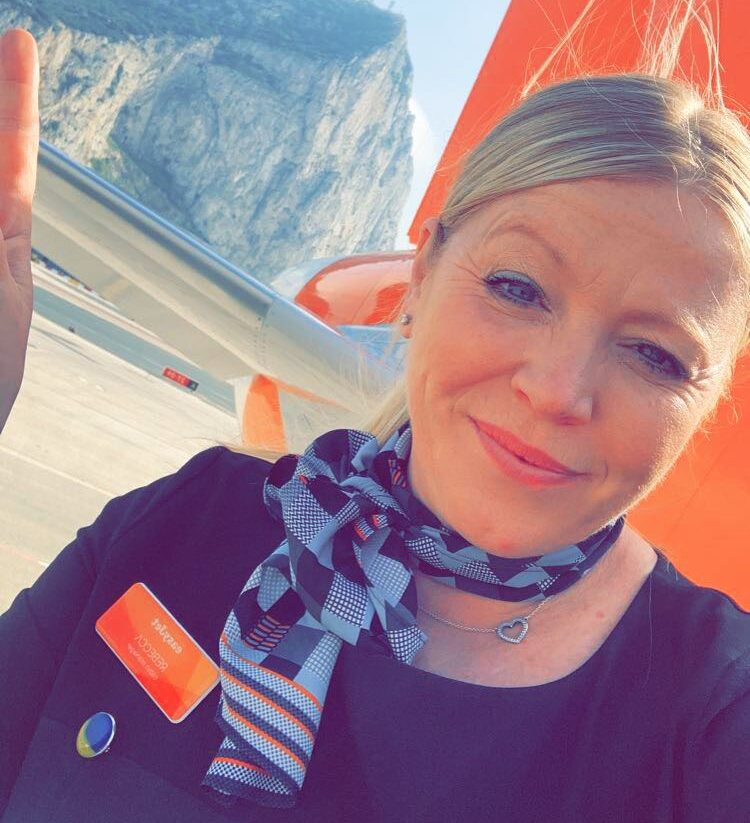 "It is so important to take the time to look after yourself and this felt like a real treat. Being surrounded by people who could understand what you were going through felt incredibly comforting"
July 26, 2023
If you have ever flown out of Manchester on Easyjet, you may have met Rebecca M., a hugely friendly and positive lady, who worked as cabin crew for the airline before being diagnosed with invasive breast cancer in May 2022.
With a ready smile and an infectious laugh, Rebecca, 46, has done her best to remain positive throughout the chemotherapy, despite also getting Covid and suffering from terrible sickness and fatigue. After a double mastectomy, Rebecca also was found to have a tumour on her kidney, so her treatment is ongoing.
Rebecca, from Greater Manchester, is taking a day at a time, and family, friends, doctors, nurses and colleagues are providing tremendous support, so that she continues to feel positive about her recovery.
She attended a make-up and skincare workshop with her mother in law, who was in remission and another friend, and the three beneficiaries thoroughly enjoyed their workshop, even going out for lunch afterwards to show off their 'new look' make-up.
"We had a really good time, it was like a day out. And the goodie bag we received was absolutely fantastic. It is so important to take the time to look after yourself and this felt like a real treat. Being surrounded by people who could understand what you were going through felt incredibly comforting."
Subscribe
Be the first to know about new services and upcoming events by joining our mailing list.