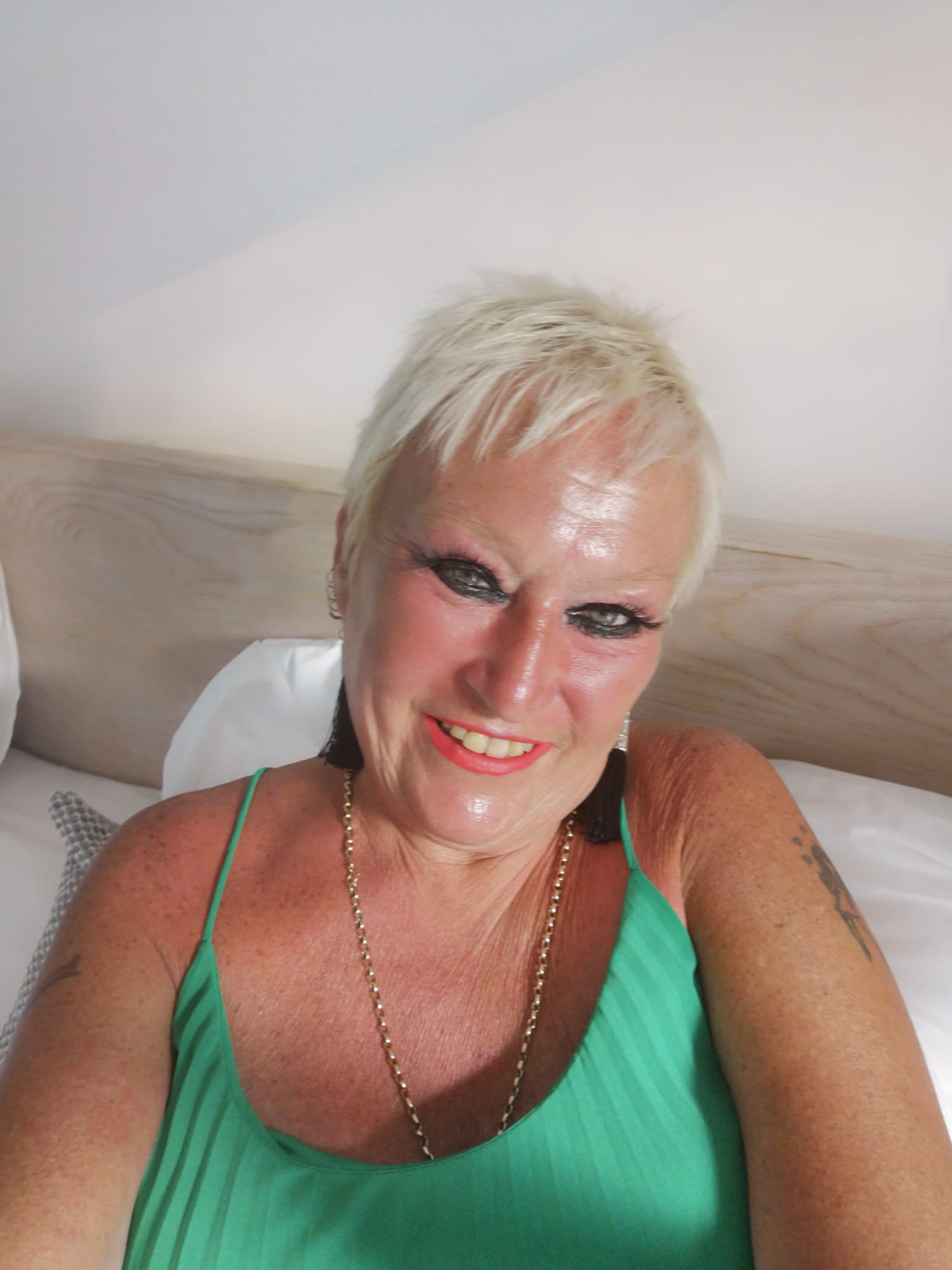 "It was so good to meet other people with cancer. I just felt really special and well-treated and it was a real pick-me-up after a very difficult time"
July 19, 2023
Lorraine Wilson, a bubbly 59 year old, has two grown-up daughters who mean the world to her. If you didn't know her, you wouldn't guess that she has been through an extremely tough time over the last couple of years.
In March 2021, after suffering with persistent back ache, her family convinced her to visit her doctor. Blood tests soon revealed abnormalities and Lorraine was diagnosed with liver and back cancer.
The next 18 months were incredibly challenging, as Lorraine – who lives near Brighton – underwent radio- and chemotherapy, which she reacted adversely to, developing water retention and ulcers. She was also rushed to hospital on a couple of occasions with sepsis and other infections, and at one point was confined to a wheelchair. It is only this year that she has started feeling better, is able to walk with more ease and she has even returned to gardening.
Lorraine recently attended a facecare and make-up workshop at the MacMillan Horizon Centre in Brighton.
"It was so good to meet other people with cancer. I just felt really special and well-treated and it was a real pick-me-up after a very difficult time. In fact, after the workshop I felt so good, that my partner and I made the most of it and went out for a lovely lunch!
"I then rushed to see my best friend to show off my new look.
"I am still undergoing fortnightly tests and am taking it a day at a time. My friends and family have been so supportive. In fact, I was even able to go on holiday to Cyprus with my daughter recently, which was truly wonderful. And I took some of the products from the goodie bag with me, which my daughter was keen to share!
"The workshop really was a huge support when I needed it most."
Subscribe
Be the first to know about new services and upcoming events by joining our mailing list.