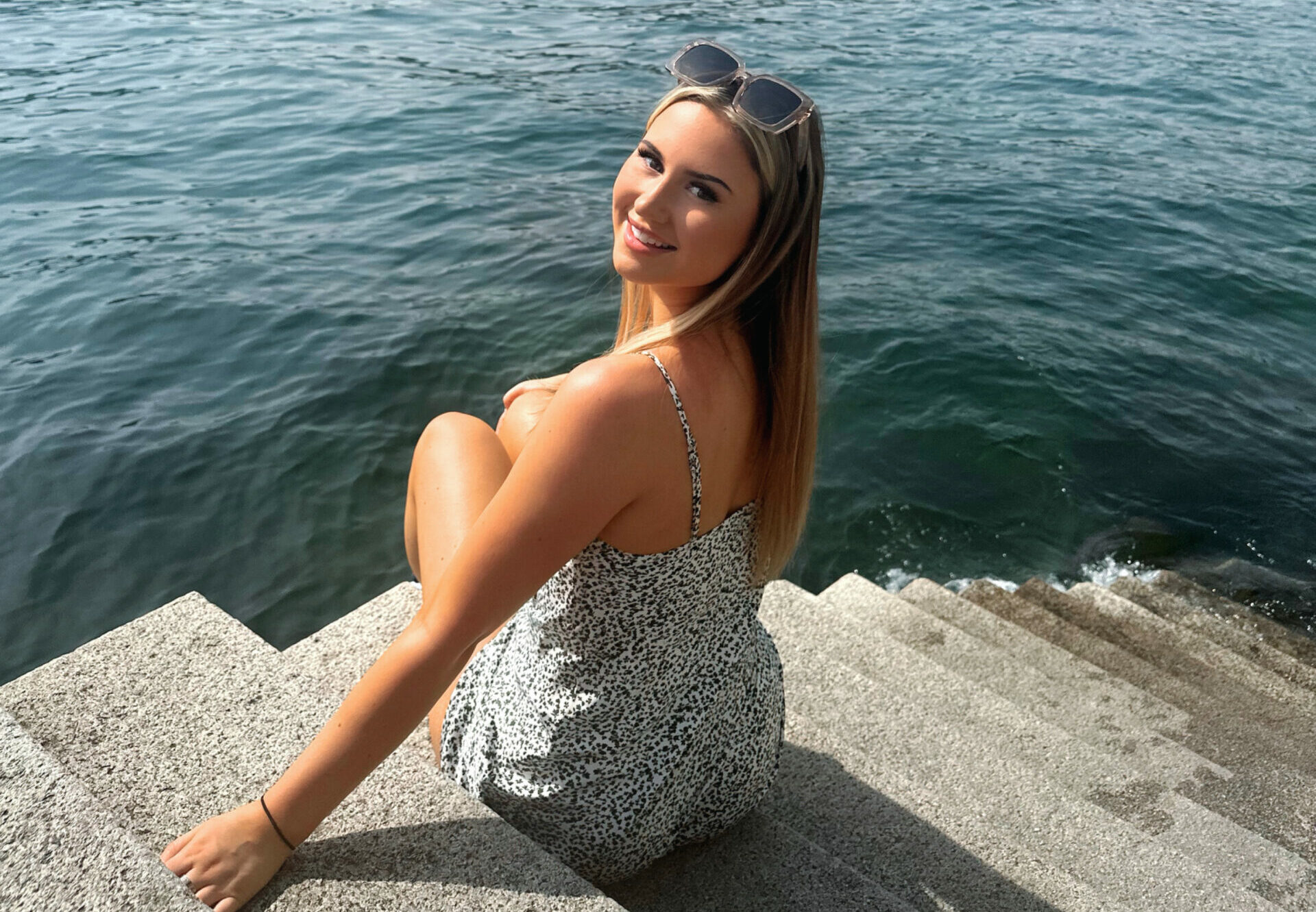 "LGFB helped me by introducing me to other people of a similar age who were going through the same experience"
May 18, 2023
Zara Barton was just 19 years old when she received her diagnosis of Stage 3 Hodgkin Lymphoma, a type of blood cancer. When she started her treatment, Zara was signposted to Look Good Feel Betters support resources and workshops by her teenage cancer nurse and attended one of our Young Adult Virtual Skincare & Makeup Workshops.
Nearly 2 years after her diagnosis, Zara is now giving back to the charity through her role working at L'Oreal and this summer will be taking to the skies for the Look Good Feel Better Summer Skydive, raising funds to help ensure more young people, like Zara, can benefit from our support whilst undergoing treatment.
Zara spoke to us and says…
"My confidence was significantly impacted following my diagnosis. Chemotherapy had a huge impact on my appearance due to the hair loss it caused, which made me extremely self-conscious, and I always felt down about myself. I found it difficult because although I felt like myself on the inside, the physical effects of chemotherapy meant that others could see I was unwell.
I attended an online Teenage and Young Adult Make Up and Skincare workshop. Although I was feeling quite unwell on the day of the workshop, having just completed a chemo session, I was still able to take part and really enjoyed it.
Look Good Feel Better helped me by introducing me to other people of a similar age who were going through the same experience. They also equipped me with the right beauty products to help me during and after my treatment. Among the many lovely and exciting products I received from Look Good Feel Better, I particularly enjoyed using the IT cosmetics brow pencil to fill in my eyebrows, the La Roche- Posay SPF cream to protect my skin. Overall, my experience with the charity was extremely beneficial and gave me a real boost at a time when this was much needed.
After finishing my treatment, I was lucky to be offered a role at L'Oreal as part of a degree apprenticeship. It was when I was applying for this position that I found out that L'Oreal has a partnership with Look Good Feel Better, and I was excited by the opportunity to be able to get involved and work closely with the charity through this. Since joining L'Oreal in September 2022, I have been involved in several fundraising initiatives including their upcoming Summer Skydive, the thought of which I actually find terrifying!
 I hope that the money I raise will mean that more people are able to access the same brilliant services and support from LGFB as that I did, and will help the charity to achieve its long term goals. When a loved one gets a cancer diagnosis, its sometimes difficult to know who to turn to for advice and support. Look Good Feel Better is a charity that is experienced in what they do, and really make a difference in helping people look good and feel better during the most challenging of times, which is why it is so important to give your support to this charity."
Our Summer Skydive will take place on Saturday 3rd June at Old Sarum Airfield in Salisbury. If you would like to make a donation to Zara's jump, please visit her fundraising page here – https://lookgoodfeelbetter.enthuse.com/pf/zara-barton
If jumping out of a plane is on your bucket list and you'd like to raise funds for Look Good Feel Better, please contact us on [email protected] to find out more about our future skydiving events.
Subscribe
Be the first to know about new services and upcoming events by joining our mailing list.