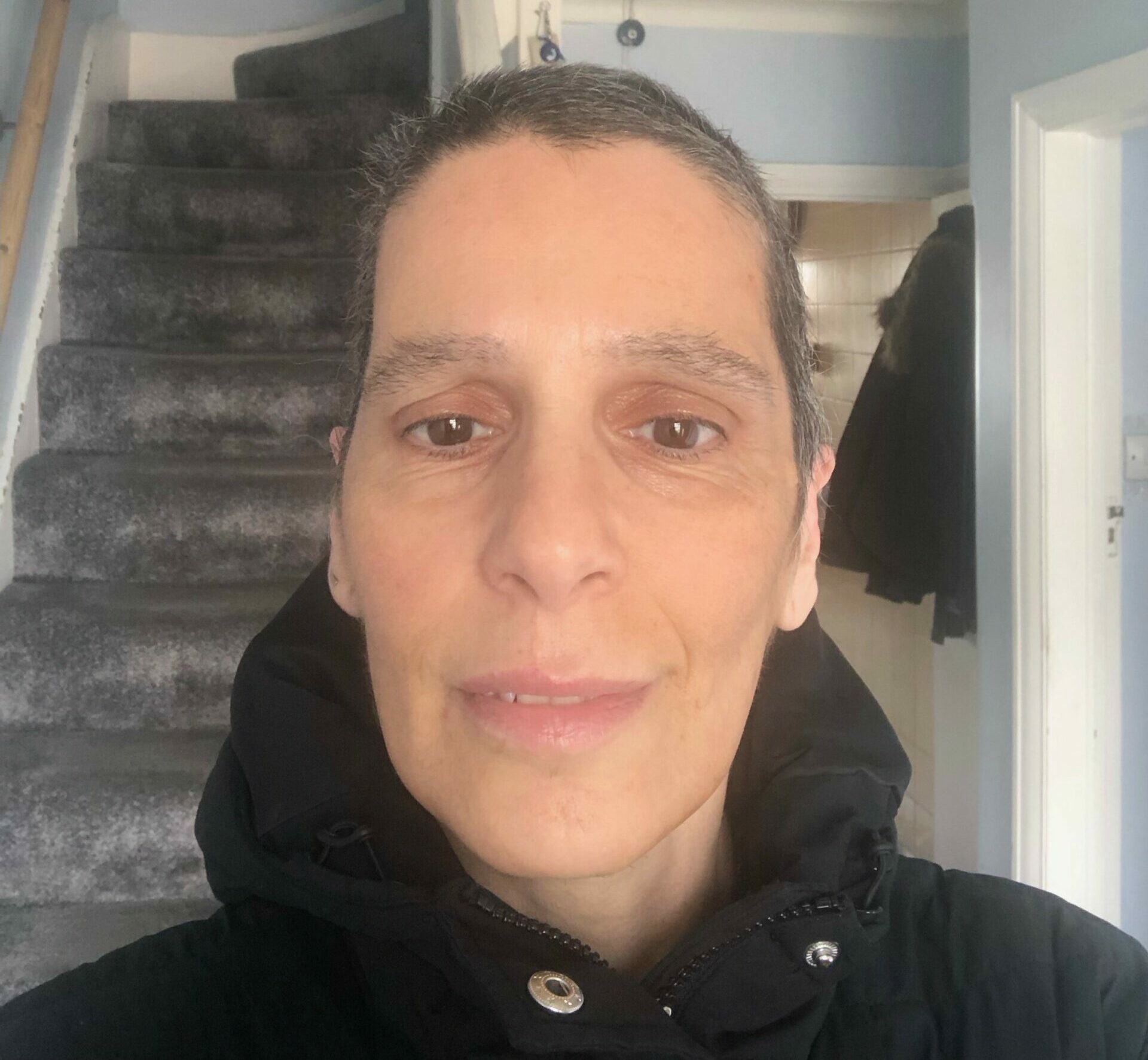 "My confidence, which had taken a real nosedive, grew so much."
April 14, 2023
49 year old Penny Kyriacou, who lives in North West London, was diagnosed with breast cancer in June 2022. Penny underwent four months of chemotherapy throughout the remainder of the year. A subsequent mastectomy of the left breast and breast reduction on the right, as well as the removal of 11 lymph nodes, followed earlier this year, in February 2023.
Penny is currently awaiting radio therapy and although she is very fatigued and has difficulties sleeping, she has made self-care a priority by eating a healthy diet, having acupuncture and doing regular sessions of qi-gong, a Chinese system of physical exercises and breathing control related to tai chi.
Penny, who has a grown-up daughter, loves cooking Greek and Chinese food, and enjoys reading and walking. She has put her work as a primary school teaching assistant on hold for now.
Attending a face to face Look Good Feel Better skincare and make-up workshop offered a welcome opportunity to spend a couple of hours focusing on herself, at a time when it was most needed.
"Throughout the session my confidence, which had taken a real nosedive, grew so much. It was such an uplifting experience that made a real difference to me and I think anyone undergoing cancer treatment should take the opportunity to sign up for a workshop and do something to make themselves feel better at this extremely difficult time.
"I also really loved the goodie bag which was filled with some wonderful products. It was a great experience that really made a difference to the way I feel."
Thank you, Penny, for sharing your experience and we wish you the very best for the future.
Subscribe
Be the first to know about new services and upcoming events by joining our mailing list.