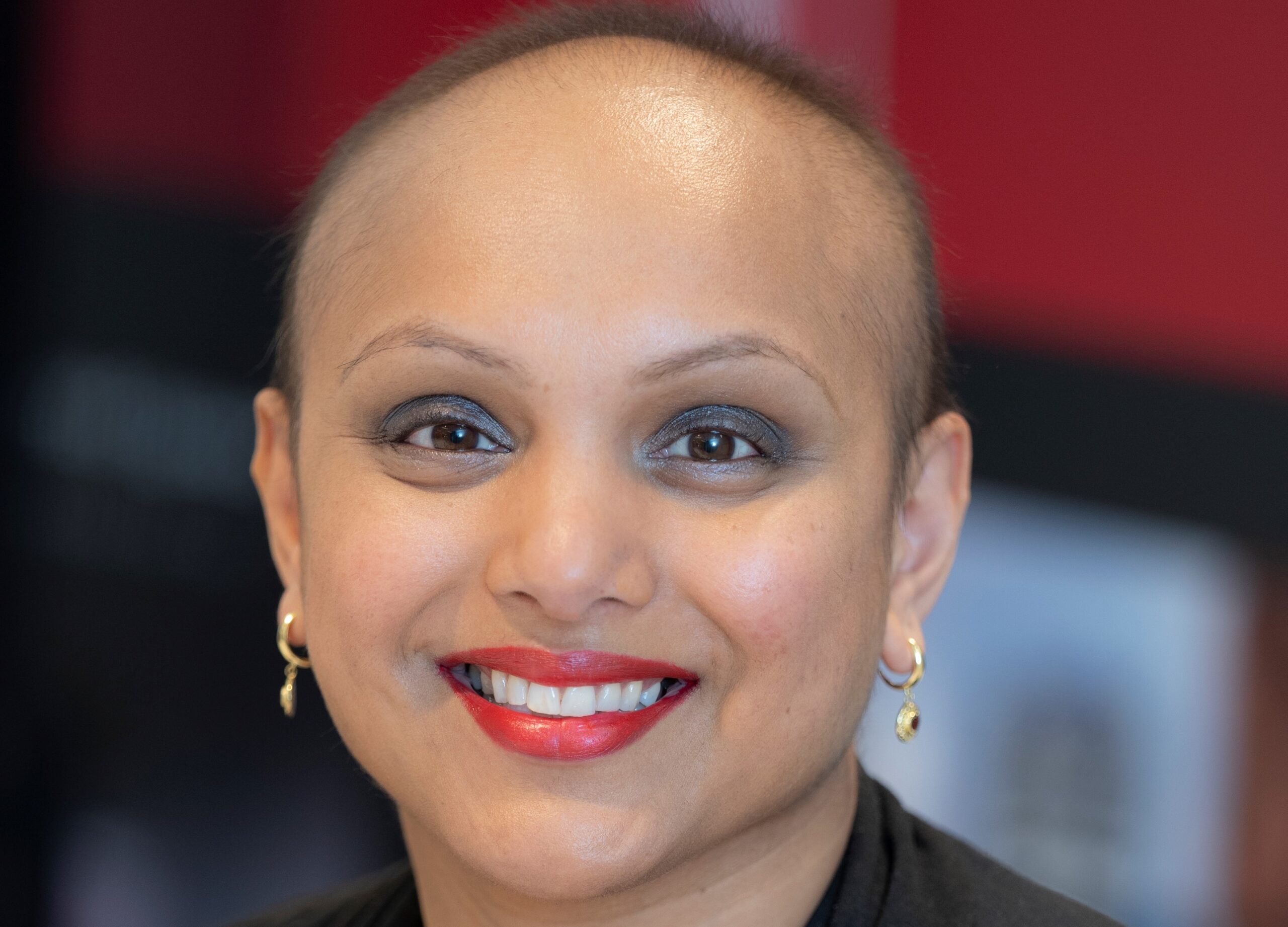 "It was a lonely journey. As much as I have many friends and family; my husband, my kids, and my mum – during covid times going through treatment I was alone"
May 5, 2022
Skye, 41, a mum of six from London, first discovered a lump on her breast when she stopped breast feeding her youngest child, 26 month-old Suraya.
She said: "I showed it to my mum, she thought it was nothing, but I then showed it to my doctor, who referred me to the breast clinic for some further tests; and it was at that point when I realised it was something more serious."
Following a mammogram, ultrasound and then a biopsy, it was confirmed that Skye had breast cancer in her milk ducts, and two weeks later, she had a lumpectomy.
"Having surgery was major because I've never really had to go to hospital for much before. But I was very positive because I knew there was a way to remove the cancer.
But after surgery I developed a wound infection and sepsis, and I was pretty much back in hospital the next day and for seven weeks my wound had to be attended to daily."
Skye was soon told that it was very likely that the cancer would come back later in time (having had her oncotype score back on the tumour which was removed) and chemotherapy and radiotherapy were recommended as part of her treatment plan.
She has completed chemotherapy and is now receiving radiotherapy.
"My mental and emotional state went a bit downhill when I found out I had to have Chemo. You see things on TV, and it's weird, because it is nothing like that.
It was a lonely journey. As much as I have many friends and family; my husband, my kids, and my mum – during covid times going through treatment I was alone; so, you have to build a lot of resilience and tough skin.
I was anxious before having chemo but felt at ease in the hospital as the staff were so kind and patient. You also get to meet other people having chemo and hear their stories. But I was feeling emotional, as not everyone will get to ring that bell after treatment.
I'd have days where I would be feeling sad and down, but because I have such a big household at home, I never had too much time to dwell and get very sad in my thoughts as my kids kept me very present. They really helped me stay grounded and my husband was a real rock for me."
During chemotherapy, Skye felt so weak, that her daughter, Ria, aged 10, would help her with her personal care in and out of the bath.
She said "Physically it took a toll on my body. I wouldn't want to see anyone go through that. It's so disempowering.
I lost my hair and I also put on weight because I was on steroids to manage the pain."
During treatment, Skye attended a Look Good Feel Better Skincare and Makeup workshop.
She said: "It really helped me in giving me the tools and skills to look a bit more human if I wanted to go out to make me feel a bit more prettier. It made me feel special, a lot more special.
If you are newly diagnosed with cancer, I would recommend Look Good Feel Better to support you and help you to keep some of yourself intact through treatment."
Subscribe
Be the first to know about new services and upcoming events by joining our mailing list.