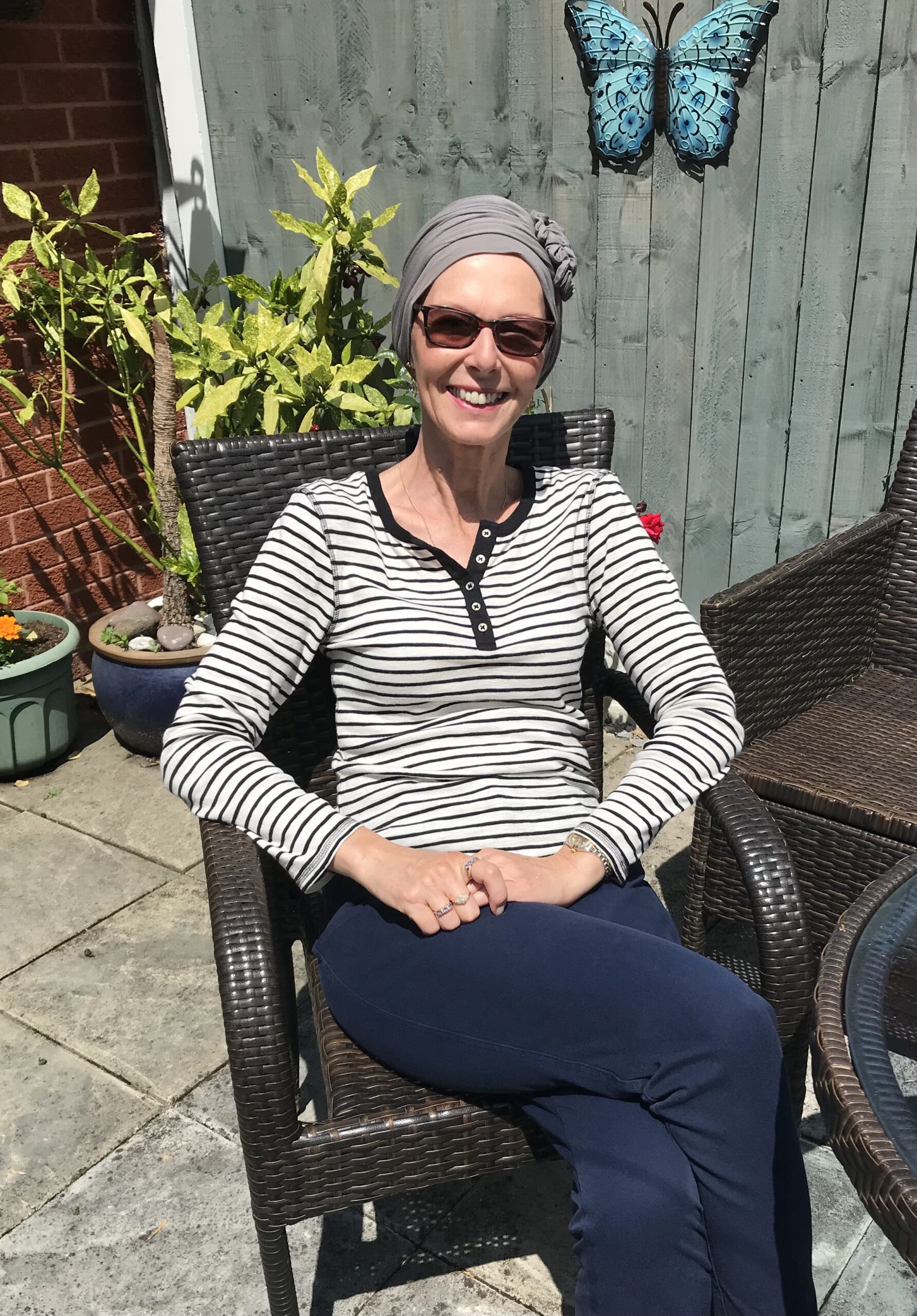 "The biggest thing was that I felt less alone. Cancer can make you feel very isolated, but here I was surrounded by people who understood and were on a similar journey"
June 21, 2023
Ann McKeever, in Greater Manchester, was encouraged by her doctor to go for a mammogram, after experiencing some tenderness and pain in her left breast. After a mammogram, scan and biopsy, Ann was shocked to hear that cancerous cells had been found.
Soon after her chemotherapy treatment at The Christie Hospital Wigan, Ann started losing her hair, and rather than lose it gradually, she decided to shave it off. Her weekly chemo sessions were making her feel unwell and low, when a friend who had had skin cancer suggested having a look at the Look Good Feel Better website.
"Luckily, I followed my friend's recommendation and signed up to a number of workshops, including the Skincare and Makeup; Hand and Nailcare; the Headwear, Wigs, Brows and Lashes, and the Styling for Confidence sessions. And I haven't looked back – it gave me such a confidence boost," she says.
"The biggest thing was that I felt less alone. Cancer can make you feel very isolated, but here I was surrounded by people who understood and were on a similar journey. Soaking up the good advice and information, it was just what I needed – I can't recommend the workshops enough."
Ann, who took early retirement 18 months ago, is now applying all the self-care tricks that she was taught and is thoroughly enjoying using the products included in her goodie bag, that she received after the workshops. We wish you all the very best, Ann!
Subscribe
Be the first to know about new services and upcoming events by joining our mailing list.