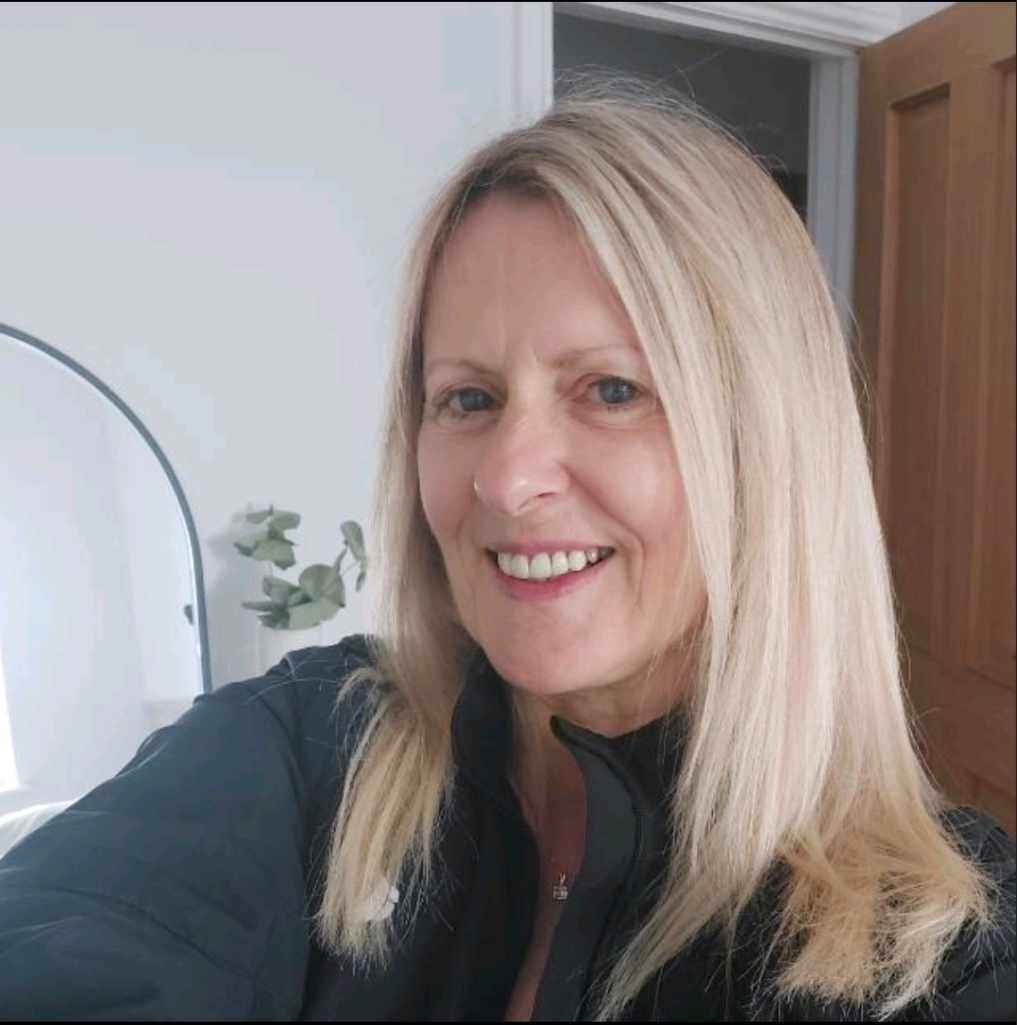 "The charity really does what it says on the tin. You share experiences and make friends with others in the same position"
July 19, 2023
Ann Chandler first attended a facecare and makeup workshop five years ago, in 2018. Earlier this year, she turned to Look Good Feel Better again, as she felt that a workshop could help at a time when she really needed a confidence boost. Her treatments and ongoing medication had impacted her appearance and weight, and she felt that a session with Look Good Feel Better would remind her how to enhance her features, and make herself look good and feel better.
Ann, 59, was first diagnosed with breast cancer in 2005 and again in 2018. Incredibly, it was her dog, Rupert, a Shih-Poo, who first alerted her to the cancer, after he pawed continuously at her arm, whined and became restless. Feeling a lump, Ann decided to go to the doctor and breast cancer was diagnosed. Since then, she has undergone years of treatments and continues to take Tamoxifen.
Ann, a PFI contract manager from Hertfordshire, says:
"The charity really does what it says on the tin. You share experiences and make friends with others in the same position. Some of the facilitators have also had cancer, so the connection is immediate.
"I learnt how to enhance some of my features and have come to terms with my appearance. For resilience and mental well-being, this helps 100%."
Ann is a keen fitness enthusiast. She goes to the gym regularly to lift weights to help manage her osteoporosis and regularly takes part in bike races: a 100 mile bike ride is planned for January. There is no stopping her now!
Subscribe
Be the first to know about new services and upcoming events by joining our mailing list.