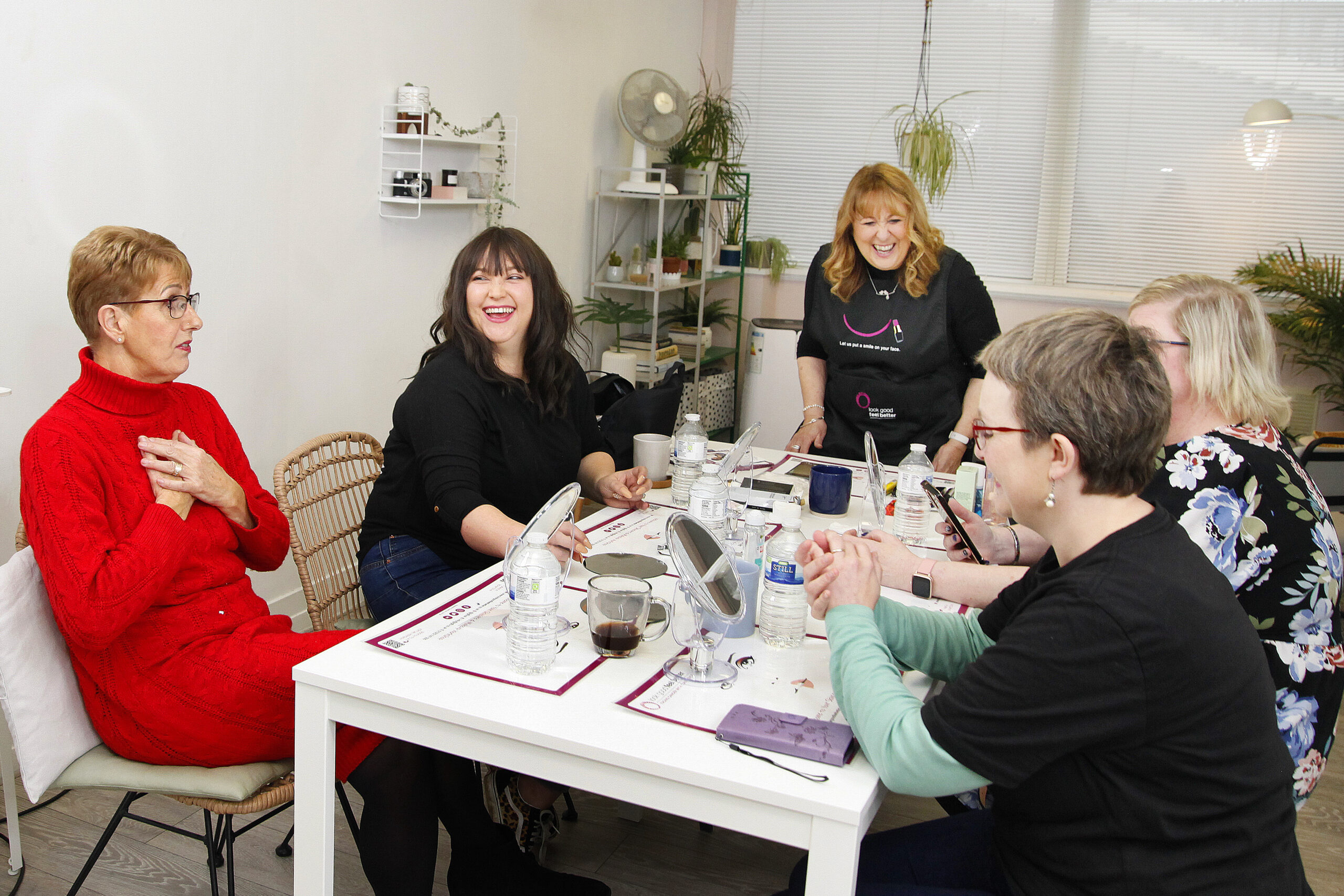 "The workshop did exactly as the name of the charity said: it made me look good and feel better. It taught me useful skills to help me feel more confident and better in my skin"
June 1, 2023
Amanda Bennett, 55, has a warning for us all: If something feels wrong with your breasts, and you feel discomfort, you must ask for professional help.
"It was a feeling of discomfort that prompted me to seek advice in 2022 and a mammogram soon showed that I had breast cancer. You don't have to feel a lump to have breast cancer."
After undergoing surgery and chemotherapy, Amanda, from Merseyside, was told about our workshops by a friend who had had breast cancer and who strongly recommended: "You must simply do this course!"
Hesitant at first, Amanda was fearful the make-up workshop would only be relevant for those interested in full-on make-up as a heavy camouflage.
"I was delighted that it wasn't like that at all! The workshop did exactly as the name of the charity said: it made me look good and feel better. It taught me useful skills to help me feel more confident and better in my skin. It wasn't at all about plastering it on, which is not what I would have wanted.
"Even those who might not be convinced and think that make-up is the last thing on their mind when they are undergoing cancer treatment, just give it a go. You will feel so much more confident and better in yourself. It really is worth it!"
Subscribe
Be the first to know about new services and upcoming events by joining our mailing list.