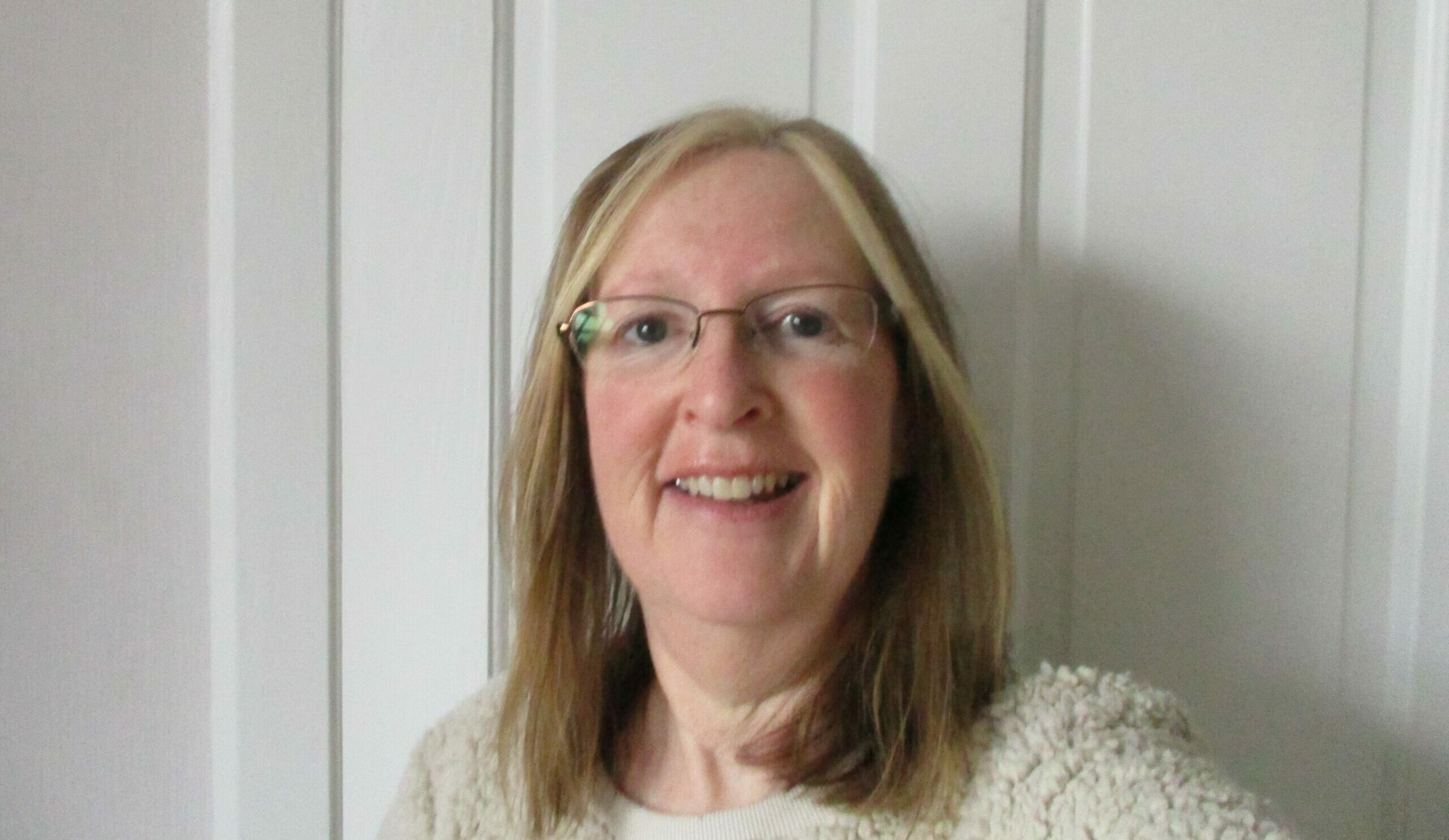 "The workshop has been an absolute lifeline."
March 21, 2023
"I am really looking forward to signing up to Aqua Aerobics in the next few weeks," says Jo Bramley from Manchester, and anyone who knows what Jo has been through in the last year will know what a tremendous step forward that is.
In January 2022, after visiting her GP with concerns over some worrying symptoms, Jo was referred to hospital for further tests and soon received the shattering diagnosis: bowel cancer. Things moved quickly and surgery was booked for March, as Jo felt overwhelmed and scared.  Close family and friends rallied around, but the next few months were extremely challenging and Jo suffered terribly from the side effects of the treatment.  She lost her appetite and could barely drink as much as a cup of tea. General sickness and an almost unbelievable fatigue made her daily life a struggle, combined with sleepless nights which made matters even worse. Jo quite simply felt defeated.
Finally, after eight further rounds of chemotherapy tablets, Jo received the all-clear in November and since then she has been rebuilding her life, step by step, day by day.
"I learned to take everything a day at a time," she explains. "However, when I was told about the Look Good Feel Better workshops, I grasped the opportunity and signed up immediately.  It was the best thing that could have happened to me!
"The workshop has been an absolute lifeline.  In fact, it was really fantastic and I loved it! It was the best possible therapy.  Everyone who took part laughed so much, no one felt self-conscious and we were all having the best time. I made some real friends and we still meet up for coffee today.
"Plus, I also picked up some really helpful make-up tips that I still continue to use. I haven't been able to colour my hair, but I have learnt how a well-applied swipe of bronzer can really lighten your face. When I left the workshop, I felt like a million dollars – and that is certainly not something I had felt for a very long time.
"Cancer takes so much away from you, but after that workshop, I felt like some of the old me had returned.  I am now feeling much stronger and I am looking forward to returning to the gym and swimming pool!"
Subscribe
Be the first to know about new services and upcoming events by joining our mailing list.