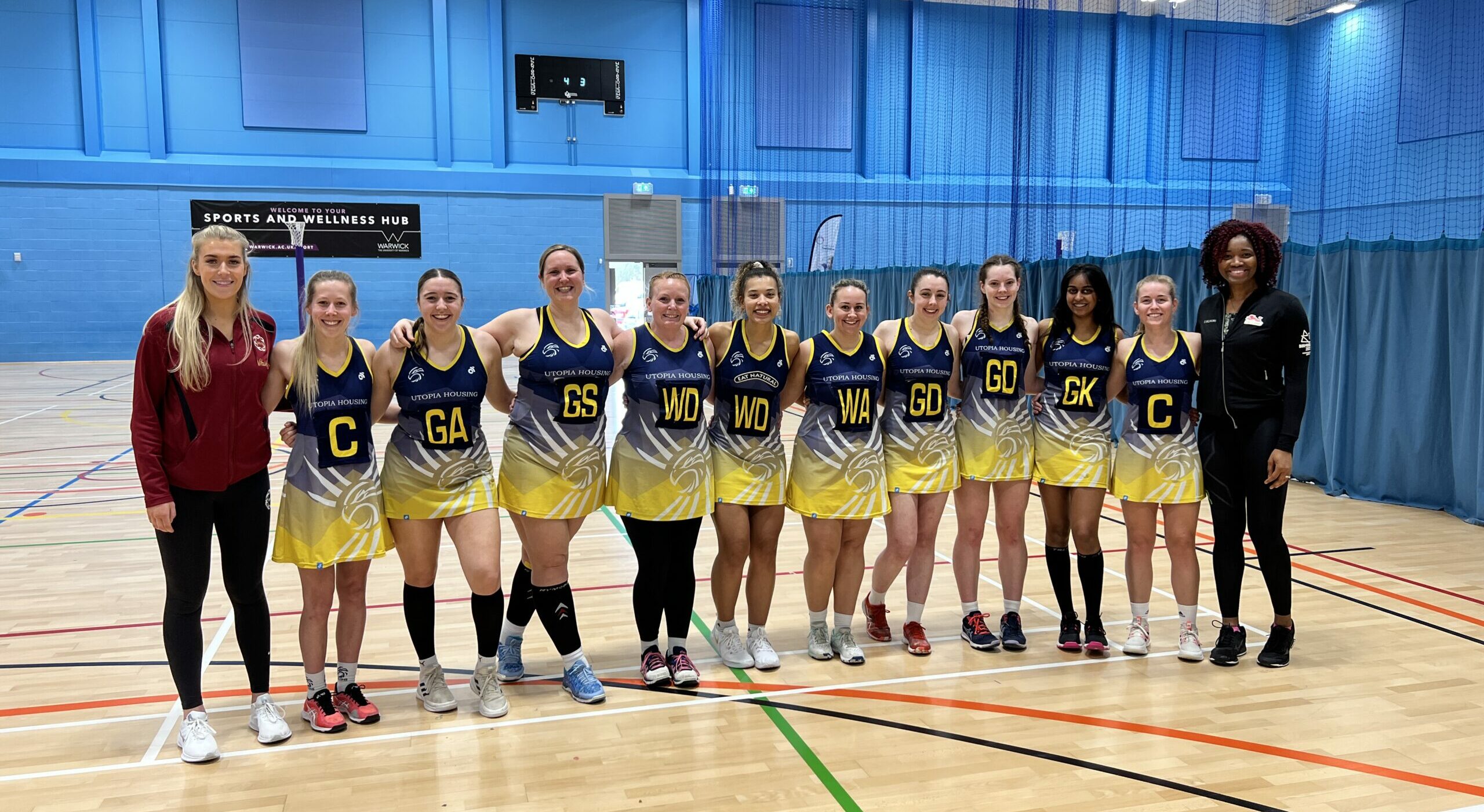 Team Spirit and Community On & Off The Courts
March 30, 2023
On Sunday 26th March our annual charity netball tournament made its long anticipated return after a three year hiatus and it certainly came back with a bang. Over 200 people joined us at the fantastic Sports and Wellness Hub at Warwick University to play, spectate, cheer and show their support for Look Good Feel Better and we're thrilled to share that over £18,000 has been raised from the event!
It was a wonderful day of team spirit, community and supportiveness both on and off the courts. We're so grateful to all the teams who participated, each and everyone of them played their hearts out, and a big thank you to the families and friends who joined from the stands and helped to create the amazing atmosphere.
A big congratulations to our 3 winning teams – London Falcons, He Shoots She Scores and Warriors and also to our top fundraising team, Sandymoor Swans who raised over £1,600.
We were fortunate to be joined by England Roses legends Ama Agbeze and Millie Sanders who were on court all day offering advice and support to the teams, showing them some tricks and tips and keeping everyone in high spirits.
Lizzie Cooper, Senior Fundraising & Tournament Manager for Look Good Feel Better said…
"After a three year hiatus it was a real joy to see the tournament make its return and at such a fantastic venue. It was amazing to see so many people coming together again to play netball and show their support for the charity in this way. We're thrilled to be able to offer our supporters the opportunity to unite through sport and to have the chance to play and be coached by the professionals from England Netball. Thank you to the incredible team of staff and umpires from England Netball and Warwick Sport for helping us to deliver such a brilliant and professional event and to all the players and spectators who participated and have helped take Look Good Feel Better a big step closer to being there for anyone, anywhere, living with a cancer diagnosis."
Subscribe
Be the first to know about new services and upcoming events by joining our mailing list.