Thank you to our Fantastic Fundraisers!
September 7, 2023
Benefit Hits the Peaks
The Education Team at Benefit successfully tackled the Three Peaks Challenge earlier this August.  Climbing Snowdon, Scafell Pike and Ben Nevis in just a few days was never going to be easy, but they made it.  Congratulations on an awe-inspiring physical achievement that raised much-needed funds.
The team also came up with the idea of hosting a 'Bene-Salon' at their head office in Chelmsford. A meeting room was transformed into a 'salon' and wax for brows & bodies, tints for lashes & brows and spray tans were available, and a product and bake sale proved hugely successful.
So far, the Benefit Education Team have raised more than £4,000 for the campaign.  Benefit employees have collectively raised over £13,000 from their own fundraising efforts – these funds will be shared equally between Look Good Feel Better and Refuge and are in addition to the funds raised as part of the Benefit Bold is Beautiful 'brow wax to give back' campaign – thank you so much!
Thank you, Barratt Homes
Barratt Homes Manchester has made a £1,500 donation to Look Good Feel Better and we are delighted.
The contribution will enable 30 people undergoing treatment for cancer in the county to attend a workshop at The Christie Hospital in Manchester.
Ian Daniels, Director of Fundraising and Head of Communications at Look Good Feel Better, said: "We are very grateful to Barratt Homes for donating such a considerable sum of money. There are currently three million people in the UK living with cancer and that number is expected to rise to four million by 2030, so demand for our specialist services continues to grow.
"All donations make a difference: £50 funds a seat at one of our workshops, while £500 funds an entire face-to-face workshop for up to 10 people, helping restore their confidence and self-esteem whilst undergoing cancer treatment. Thank you, Barratt Homes, for supporting us."
The donation from Barratt Homes came as part of the Barratt Developments Plc Charitable Foundation, which is designed to support national and local charities, large and small, across the UK to leave a legacy in the communities in which the housebuilder operates.
Rhys Nicholson, Managing Director at Barratt Homes Manchester, said: "Look Good Feel Better provides much needed comfort, support and encouragement for people living with cancer and its services are invaluable.
"Many people are affected by cancer, both directly and indirectly, and it's a privilege for us to be able to help charities working tirelessly to be there for those who need the support most."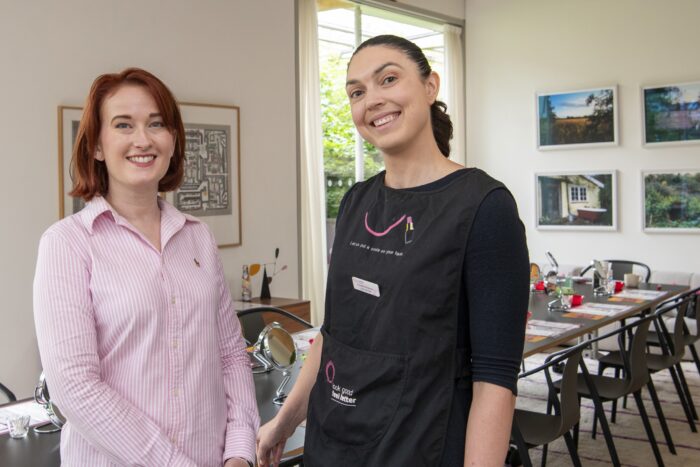 Ailsa Connolly is taking part in the Royal Parks Half Marathon in October in support of Look Good Feel Better.  This is her story.
During my time at university, I had the privilege of working at the New Zealand Look Good Feel Better office between 2019 and 2021, alongside Clare and her amazing team of powerhouse women! This experience left an everlasting mark on me as I witnessed firsthand the extraordinary support and care that the charity provides to women during their cancer treatment journey.
My personal connection with Look Good Feel Better became even more profound when my mother was diagnosed with cancer. During her treatment, I took her to one of the workshops. Seeing my mother experience the empowering and uplifting effects of the programme made me truly appreciate the incredible work the charity is doing.
This October, I am running the Royal Parks Half Marathon in London and raising funds for Look Good Feel Better. Please join me in supporting the charity by donating to my fundraising page – https://lookgoodfeelbetter.enthuse.com/pf/ailsa-connolly
Yockleton WI Charity Lunch
Yockleton WI, hosted a charity lunch earlier in the summer and raised a wonderful £256 through a raffle they hosted on the day. One of their members, Natalie, has volunteered with Look Good Feel Better for over 10 years and put us forward to be supported by this WI group. Secretary, Margaret told us "We had a very successful day and weather wise only one heavy shower! We're thrilled to have been able to support the charity and the fantastic work you do."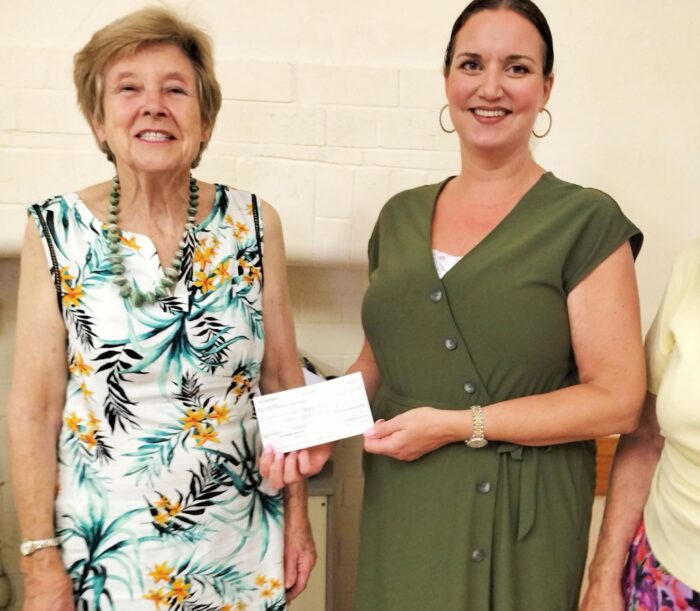 Subscribe
Be the first to know about new services and upcoming events by joining our mailing list.