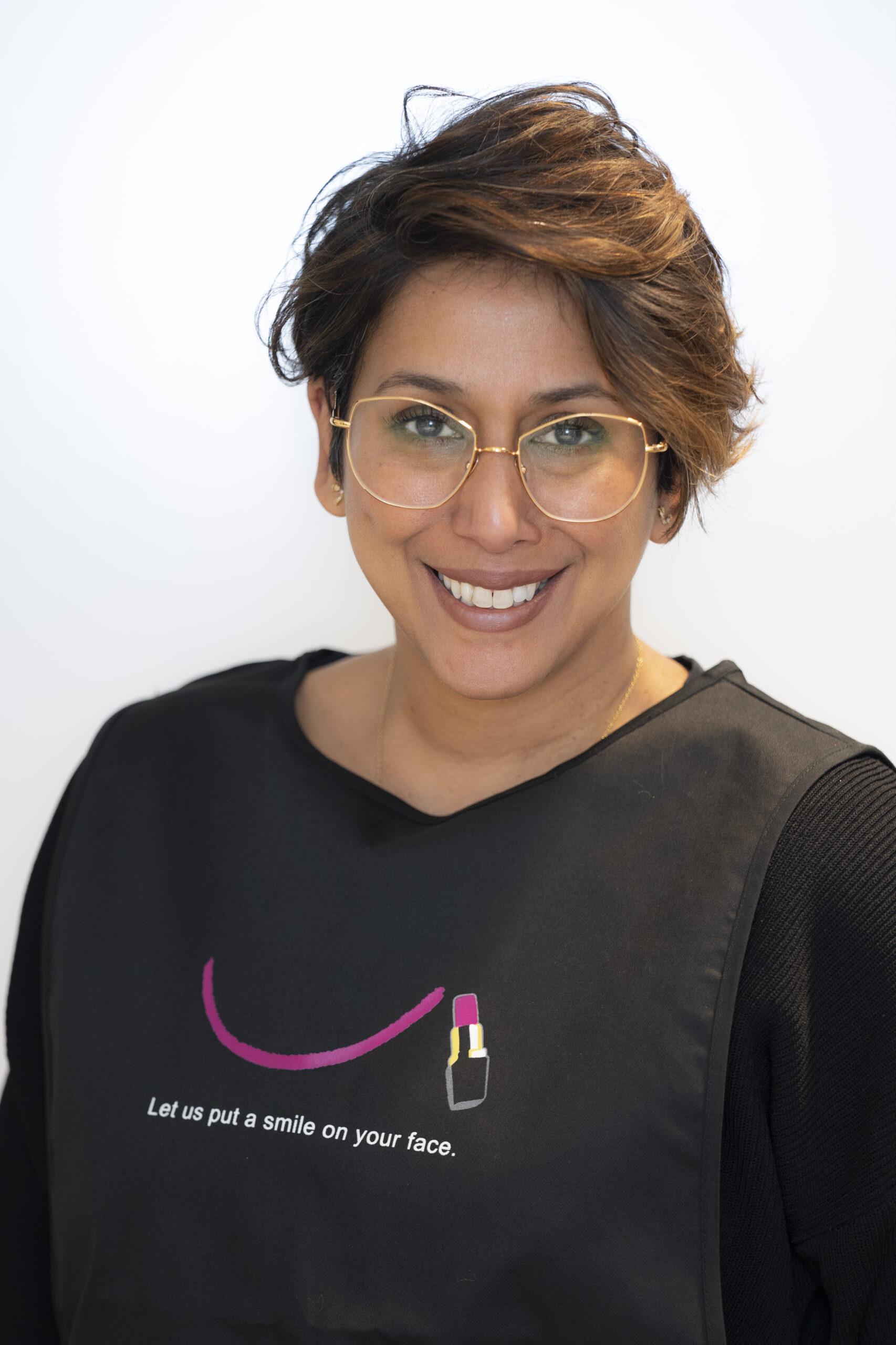 How I started volunteering for LGFB
May 31, 2022
We are incredibly proud to have volunteers all around the UK championing Look Good Feel Better.
Just like Nadira.
Nadira from South London has been a volunteer for the Look Good Feel Better Skincare and Makeup Workshops since 2018.
It was when her previous role as a Makeup Advisor at another charity for burns and scars ended that she came across Look Good Feel Better.
She said "I felt a void as I gained so much from that experience. But I was thrilled when some LGFB marketing came up on my Facebook whilst browsing and I saw the volunteer opportunity."
Back in the early 90s, Nadira dropped out of Nottingham Polytechnic where she was studying Art Foundation, after feeling "panicked at the prospect of not feeling any instinct towards a creative profession." But soon after, she was offered a place at the prestigious London College of Fashion and enrolled onto a Theatre Studies – Makeup course.
She said: "I was finally on a path where I could utilise my flair and eye for detail, applying colour to faces in the hope of becoming a Make-up Artist in the world of Film, TV, Theatre, and other media."
Over the last four years, Nadira has used her beauty expertise to help women living with cancer, volunteering at the South London and Surrey Workshops, as well as the Maggie's Centre at the Royal Marsden in Sutton.
She said: "There is a moment in every make-up workshop when all the women attending seem to reclaim their identities again and they relax and bond with others in the group.
The satisfaction of often seeing people arrive at a workshop very unsure and not knowing what to expect but leaving feeling so much more confident about themselves and recognise themselves again, there's nothing better than that.
I'm such a believer in giving back and if I can only offer a fraction of time and it makes a little bit of difference then that's a good thing."
If you are qualified to NVQ level 2 or equivalent with 1+ years experience, we want to hear from you.
Visit our volunteers page for more information and to apply.
Subscribe
Be the first to know about new services and upcoming events by joining our mailing list.