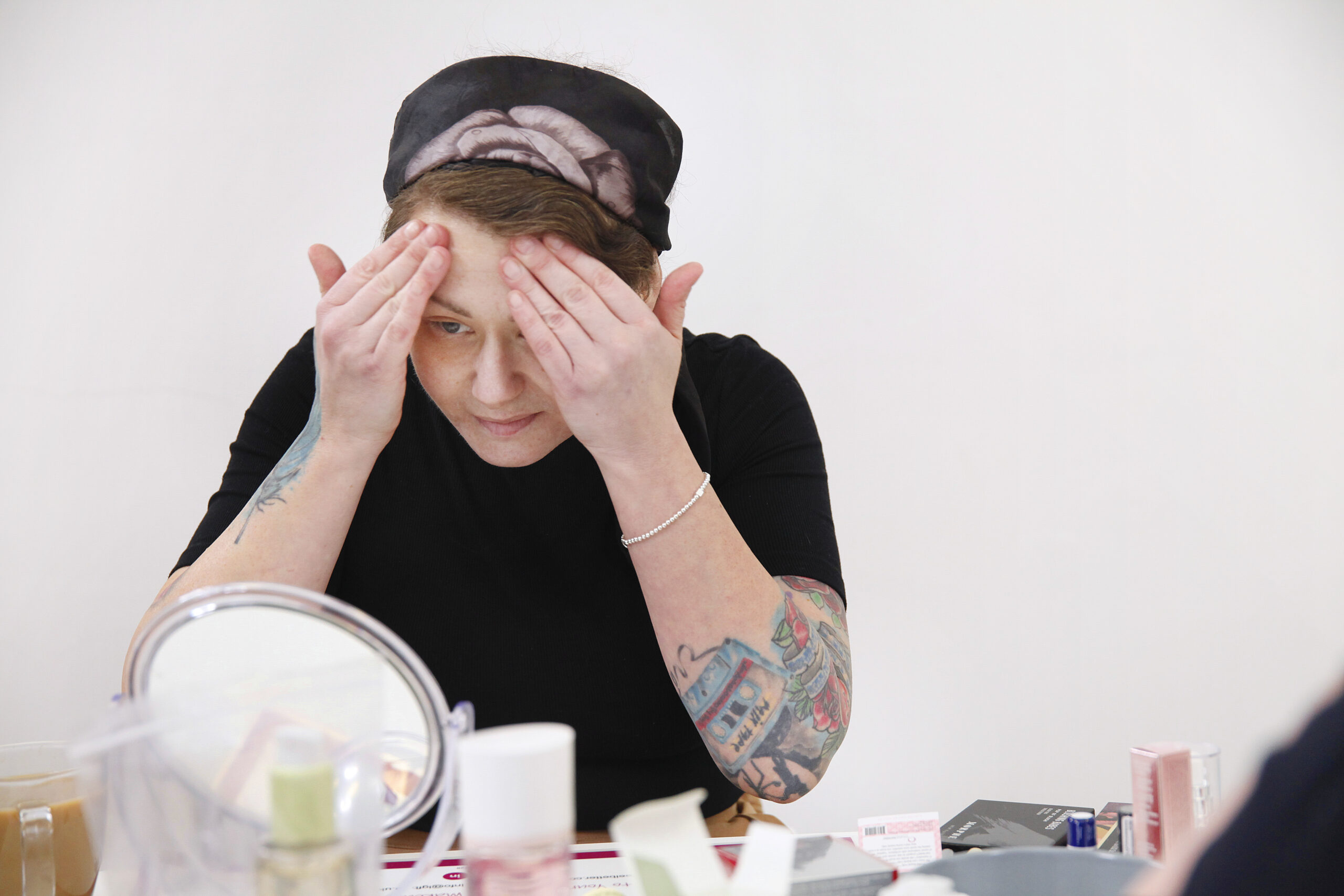 What is the difference between 'dry' and 'dehydrated' skin?
March 16, 2023
Dry skin is a skin type, something that you're naturally born with, like oily or combination. Dehydration, along with acne and irritation are skin conditions that can happen at any time, temporarily or longer. Skin conditions can be a common side effect to many cancer treatments.
HOW DO I KNOW WHICH ONE I HAVE?
Dry skin means you're lacking oil which you were likely born with; you might have dry skin elsewhere on your body – hands, scalp, legs etc. When you apply moisturisers or lotions, they soak up quickly. You might experience flaking, cracking, heightened sensitivity or even eczema.
DEHYDRATED SKIN
Dehydrated skin lacks water! This can be caused by lots of factors which include weather, diet, and cancer treatments. Skin may appear dull, prone to fine lines and wrinkles, it may feel tight and itchy, and can look slightly scaley. You might think that your skin does not necessarily feel dry, it might even feel oily but you can't quite work out how to describe how your skin looks or feels. If this sounds like you then you may have dehydrated skin.
OK, I UNDERSTAND, WHAT NEXT?
DRY SKIN – Oil based products would likely be beneficial for you; oil-based cleansers, daytime moisturiser, hydrating night cream and even an oil which is left on overnight. Apply moisturiser immediately after washing and use plenty of lip balm if you suffer with cracked lips.
DEHYDRATED – First and foremost, if possible, try to increase your water intake – hydrate from the inside out! Dehydrated skin can be simple to manage if you get your skincare routine tip top. Cleanse twice a day with a product which is designed for dehydrated skin, an alcohol-free toner and a hydrating moisturiser. Apply a hydrating mask two to three times a week.
Have more questions? Book a Skincare & Makeup workshop and speak to our volunteer experts who will be happy to provide you with further advice and support.
Subscribe
Be the first to know about new services and upcoming events by joining our mailing list.